What is a Registered Agent? Do I Need One?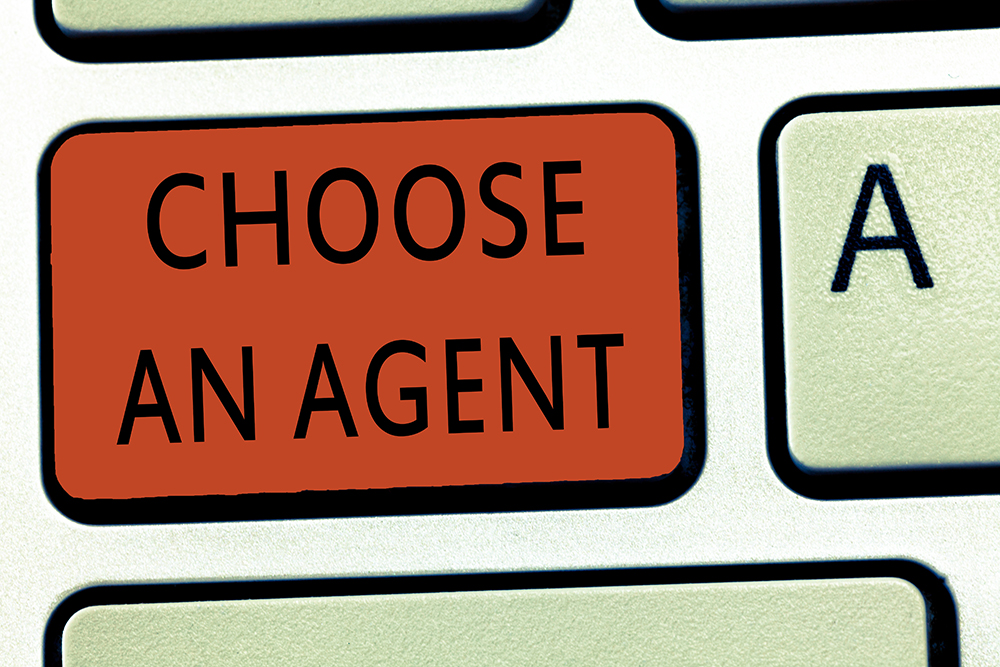 A registered agent is a person designated to receive important legal documents on behalf of your business or LLC. This third party must be registered in the same state where your business is established and is responsible for receiving state filings, annual reports, tax forms, lawsuit filings, and other government documents.  
Each state may refer to a registered agent differently. For example, in Ohio and Arizona, this designated person is called a statutory agent. In Kansas, Michigan, Maryland, and Massachusetts, however, a registered agent is often referred to as either a resident agent or a resident office. Still yet, in California, an agent for service of process is the term used to refer to this position.
Why do I need a registered agent?
If you are forming an LLC, your company must appoint a registered agent to officially accept legal and government documents. When the articles of organization are filed, an LLC must nominate someone to serve in this position and represent the company. The third-party selected to fill the position of registered agent must have a legal, physical address located in the same state where the business is located. A member of your LLC can act as your company's registered agent, though the company itself cannot fill this position.
Can I serve as my own LLC's registered agent?
While you certainly can elect to serve as the registered agent for your LLC, assign an employee to the position, or hire someone outside of your business to serve in this capacity, hiring a professional registered agent service has a number of benefits.
For one thing, hiring a professional service adds an extra layer of privacy. If you or an employee chooses to fill this position and you use your home address as that of your registered agent, this address must be listed publicly for all to see. Using a professional service allows you to avoid possible lapses in privacy that may result from using your personal address. In addition, if a lawsuit is filed against your business, the papers will be served to your registered agent's address rather than to your place of business or to your home.
Yet another reason is that a registered agent must be located at the physical address for the duration of regular business hours, as well as have an agent established in each and every state the company does business. This means if your LLC does business in two states, an agent must be present in both states during all business hours. Since one person cannot be in two states at one time, hiring a registered agent service makes great sense. A registered agent service can allow you to easily have a registered agent available in any state where you do business. Having a registered agent service also allows you greater flexibility in your working hours since you will not be required to be available during regular business hours five days a week.
Finally, having a registered agent hired through a professional service will eliminate any fees or possible legal actions resulting from misplaced or missing legal notices or documents. In short, a professional service adds an extra layer of protection and privacy you would not otherwise have.
Are there any other benefits to hiring a registered agent service?
Besides the privacy and protection layers mentioned above, some services also provide updates and reminders to ensure you stay up to date on the necessary requirements for your LLC, assist you in locating legal professionals and accountants when needed, and keep backup copies of all legal, government, and corporate documents.
In short, one of the greatest benefits of using a registered agent service is that it provides you with peace of mind so you can better focus on operating and growing your business. The knowledge that all legal and other important business documents are properly received and filed away for safekeeping allows you to place a greater focus on running and managing your business.
What are the responsibilities of a registered agent?
A registered agent provides a wide range of services. Some of the more typical services are:
Scanning, sending, and filing legal documents through email
Receiving and signing for Service of Process documents
Supplying compliance calendars to file annual reports, tax returns, and other such information
Mailing final reminders or documents that require a signature
While a registered agent generally does not handle business mail outside of legal or government documents, some professional registered agent services may offer this service at an additional fee.
Can I change my registered agent at a later time?
If you decide to later change your registered agent to another person or a different address, this can easily be done at any time. A change request will be necessary and will include a small fee. While the exact rules regarding changing your registered agent may vary from state to state, the change request is generally handled through the Secretary of State.
How should I choose a registered agent service?
Choosing a registered agent service requires a bit of research on your point. Not only will the service need to have a legitimate office located in the same state your LLC is located, but you should also look for a service that offers document scanning, compliance management, direct availability, and any other features you feel necessary for your business. Choosing a registered agent service is not a decision that should be taken lightly. Take your time, research, and select the service best suited to your needs.
PhysicalAddress.com provides free Registered Agent Services with any account. PhysicalAddress.com is a cloud-based virtual mail and virtual address service. Travelers, Students, Military personnel or anyone who would like access to their postal mail via a computer or smartphone can leverage the virtual mail service. Business clients can setup a virtual business address by using one of the premium physical address locations to set up a Corporation, set up an LLC, market their company, attract international clientèle and maintain privacy.