Virtual Business Address Service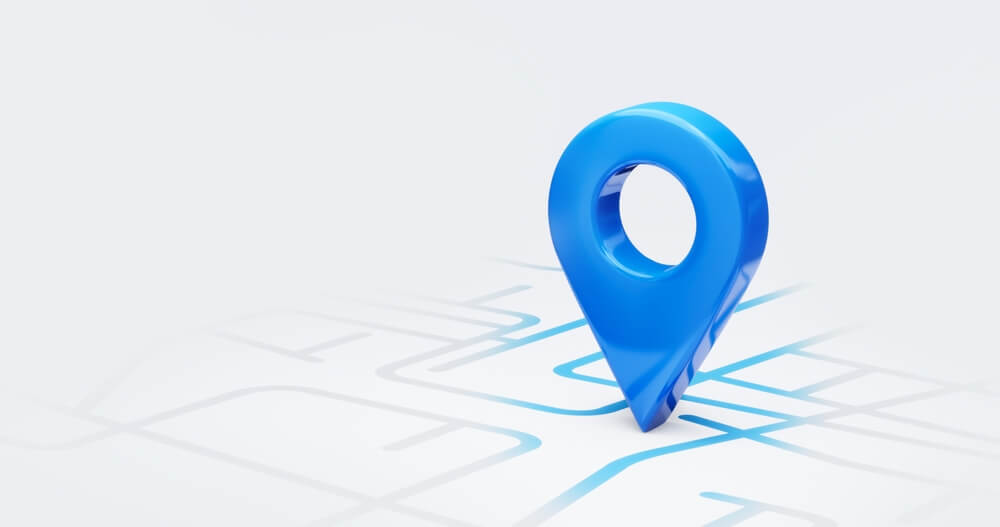 Virtual Business Address Key Features:
Virtual Business Address Low as $7.98/mo
Instantly Use Your Physical Address for Business
Use Your Virtual Address for Business to Setup LLC
Free Registered Agent Service – Call for More Info
World-class Customer Service
Mailbox Forwarding – Forward Business Mail
Virtual Mailbox – Online Access to Postal Mail
Professional "Suite #" – no PO Box or PMB#
Professional Appearance to Clients
30-Day Money-Back Guarantee
Access Your Postal Mail From Anywhere Anytime
Unlimited Recipients
Unlimited Digital Storage
iPhone and Android Apps
Quality Control – We Operate Our Own Facilities
All Address Locations are Whole Addresses
Never Lost an Address Location: 9 Years & Counting
Multiple Business Addresses to Choose From
No Sign-Up Fees
No Contract & Cancel Anytime
Real-Time Alerts
Live Support
Move Around Plans
Free Shredding
Evernote Integration
Free Virtual/Digital Storage
Multi-User Admin Console Option
International Shipping
Move & Virtual Office Address Moves With You
Strict Background Checks for All Associates
Mail Handling Security – No Third Party Handling

A virtual business address gives business owners a real physical address for their business. It also provides a professional-looking office address without sacrificing home address privacy and spending a considerable amount of money on a physical location. Many home-based businesses use a virtual address for their business instead of their home address to place on LLC and corporate documents, business cards, flyers, and websites.
PhysicalAddress.com does not require a contract. We believe clients should be able to come and go as they please. Starting a home-based business may be the dream of a lifetime, but sometimes it takes a few attempts before one finds success. We have had clients start a business using our business address, close it in six months, and then open a new account with us a year later to start a new business that found long-term success and is still using our service years later.
Yes, you can change your plan anytime. If you need more scans, you can opt for a higher scan plan; if you find that you are not getting as much mail as you initially thought, move your plan down and save money.
Yes, you can cancel your virtual business address service anytime. We understand that everyone has different needs. We have clients who have been with us for seven years and others who may only need to use our service for six months. Some clients use us strictly for business correspondence, while others use our service for personal mail. Whatever you need, we are here to help.
A virtual address for business is an online subscription service that provides its customers with a virtual mailing address for their business. Generally used by home-based businesses, a virtual address for business gives home-based business owners a professional-looking business address that they can use to market or promote their business.
Professional Image: A virtual address for business enables companies to project a professional image by having an established business location. It instills confidence in customers and partners, demonstrating credibility and commitment to delivering reliable services.

Flexibility and Mobility: For remote workers, freelancers, or businesses with distributed teams, a business virtual address offers the flexibility to operate from anywhere. Employees can work remotely while maintaining a professional address for mail handling and client communication.

Cost Efficiency: Setting up and maintaining a physical office can be expensive, especially for startups and small businesses. Virtual addresses provide a cost-effective alternative, as they require no physical space rental, utilities, or maintenance costs.

Global Presence: With a virtual company address, businesses can establish a presence in multiple locations worldwide. This allows them to tap into new markets, reach a broader customer base, and adapt to the diverse needs of international clients.

Mail Management: Virtual address providers often offer additional services, such as mail forwarding, scanning, and digital storage. These features simplify mail management, ensuring timely access to important documents regardless of the business's physical location.
A virtual office address is the same thing as a virtual business address. It is a subscription-based service that provides a business mailing address and a virtual mailbox to its subscribers. Subscribers can view and manage their virtual office address and business mail online using a computer or smartphone. Many virtual office address services allow clients the ability to request content scans, shred items, forward envelopes and packages, and store mail.
A business address is a physical address that companies use to conduct business. A business address also represents the primary company mailing address that companies use to place on marketing material.
A physical address for a business refers to the location where the business is physically situated. It includes details such as the street address, city, state/province, postal code, and country. Having a physical address is essential for legal and logistical purposes, as it allows customers, suppliers, and authorities to locate and communicate with the company.