Can I Use My Home to Start an LLC?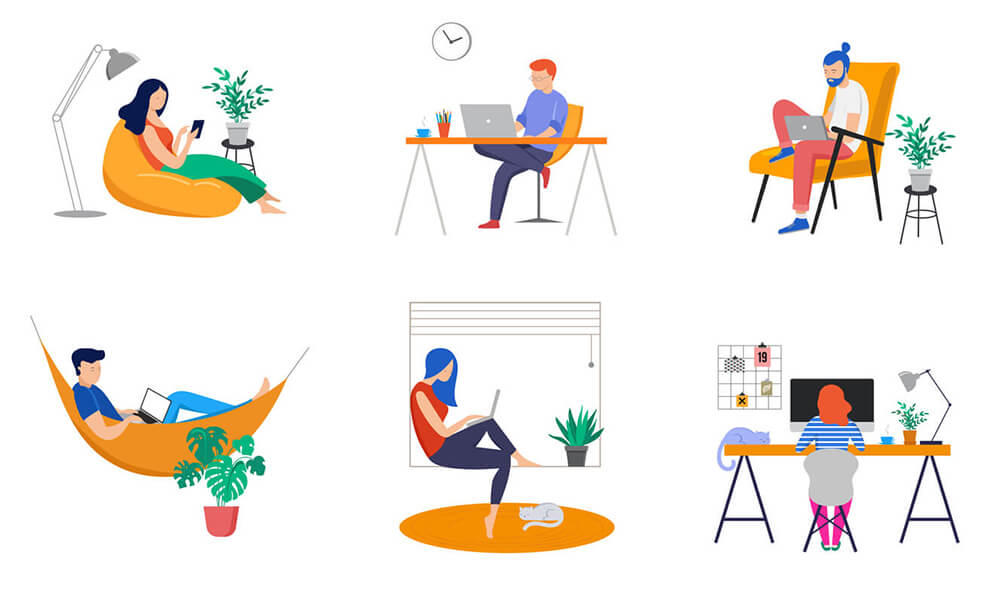 Small businesses play a significant role in the United States' economy, though most Americans have no idea just how vital they are. According to the U.S. Small Business Administration, a full 99 percent of all businesses in the country are categorized as small businesses or those with 500 employees or less, and over one-third of those companies employ less than 50 people. Though it is true that small businesses drive growth, it is also clear that half of all new ventures fail within five years, and they are usually sunk by financial issues. Smart money management will make or break your small business, so how do you cut the fat and give yourself the best possible chance of success? If you're forming an LLC and you choose to use your home as your primary place of business, and what are the pros and cons of this approach?
LLCs and Home Offices
It is possible to use your home as your primary place of business while operating an LLC. However, you must meet strict requirements with all the governing agencies and adhere to both federal and state laws that pertain to small businesses. In order to qualify for a federal tax deduction for a home office, you must have a portion of your house that is dedicated to business operations and not available for personal use. Having a home office doesn't mean that you can't go off your property to work if you have a service-based business. However, you must perform all administrative work in your home office and cannot have another office area available at another location. Most LLCs have either a room inside the home or a detached shed or garage office to meet the requirements for this tax deduction without muddying the waters. Many home-based businesses will also use a low-cost virtual address as their public-facing address to protect their home privacy. A virtual address service also provides a means to managing business mail remotely using a computer or smartphone.
While federal laws are usually the ones that cause the most concern for LLCs that want to use their home for business purposes, there are state and local laws that you need to consider as well. Your city, county or HOA may restrict home businesses in your area or have rules that regulate what types of activities are permitted. It is also necessary to have all the proper business licenses, and it's not uncommon to need more than one entity to approve your plan before your LLC is legal. Finally, if you don't own your home, your landlord can legally forbid you to operate a business on their property, so it's essential to cover all your bases to avoid sinking your ship with legalities.
Is a Home-Based LLC Good Business?
Once you have determined whether you can operate an LLC in your home, you need to spend the time to assess if it's a good idea for you to do so. There are several primary reasons why a company may decide to operate out of a residential address. In most instances, basing your LLC in your home makes the most sense for financial and lifestyle reasons, especially if your business has only a handful of employees. Office rent, for example, can run an LLC $1000 or more per month, and many small business owners work long hours with little downtime. Having a home office cannot only eliminate a significant source of overhead but also allow you to multitask and leave room for crucial family time.
It's important to recognize that operating an LLC at a residential location doesn't work for everyone. It is most effective for micro businesses with only a handful of employees that work on-site or for service companies that mainly use their office for administrative purposes. If you regularly meet with clients, they may perceive your organization as less professional if you conduct business in your home. There are also privacy issues when you publish your home address in advertising or legal documents associated with your LLC that can open you and your family to unnecessary threats and personal liabilities.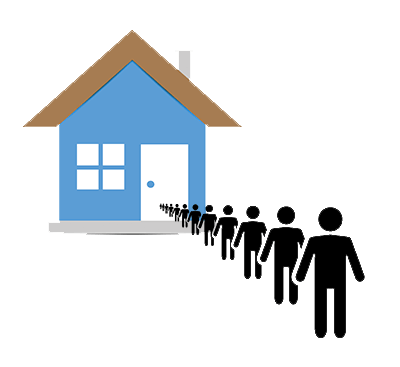 You'll have to determine for yourself how big of a risk this is in your area and with your client base. Finally, if you just don't have the space to dedicate to a home office, it may be prohibitive to cut into areas that are needed for everyday life in your home.
While a small business can choose to operate as a sole proprietorship, an LLC or a traditional corporation, there are definite advantages to organizing your company into a Limited Liability Corporation. Forming an LLC not only protects individual owners from personal liability, but it is also a versatile business model that is adaptable to many different management structures and business types, making it the most preferred organization for new businesses. Still, the biggest deciding factor in your overall success will be managing your resources efficiently.
You can use your home to start an LLC, and many companies find that a home office works well for their organization. Because a home office saves you money, there's little risk in giving a home-based LLC a try. If you determine that your home and work lives don't mesh seamlessly, you aren't out critical resources if you find that the cons outweigh the pros in your situation and you need to move to a more professional office. You may also notice your needs shifting to accommodate growth, so don't be afraid to revisit this question regularly. There are numerous ways to run a business, and it's critical to your long-term success that the decisions you make are sustainable in both your personal and professional lives. 
PhysicalAddress.com is a cloud-based virtual mail and business address service. We provide a secure, streamlined service that delivers high-quality mail scans directly to a client's online private virtual mailbox. Access to mail is available across multiple platforms, including iOS and Android. The mailbox forwarding service allows our clients to view, open, and forward mail from anywhere at any time.
Business clients can set up a virtual business address by leveraging multiple premium physical addresses offered by PhysicalAddress.com to attract international clientele, set up a Corporation or LLC, market their company, and virtualize their postal mail.
Disclaimer
This article is intended solely for the conveyance of informational content and should not be construed as providing legal counsel. The views and expressions within this article are those of the author and have not been verified for accuracy or alterations in legislation by PhysicalAddress.com.