Whether you work from home, will be on an extended trip, or are in the process of relocating, a mail forwarding service could be an excellent solution to your mailing needs.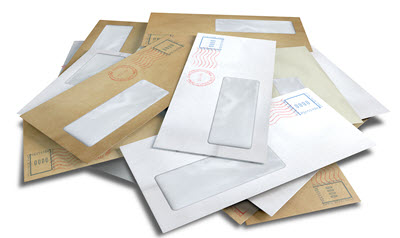 But how do you make the choice, and which services do you really need? Keep reading below to find out more.
Convenience
Obviously, one of the biggest draws that mail forwarding has is its convenience. You can choose to either have your mail forwarded and shipped to you, using standard mail service, or you can have it held for you. You can even choose the frequency of shipping, so that you save on charges. Some US businesses don't offer international shipping, but you can have it shipped to a mail forwarding service and then have the provider ship the items to you internationally. By bundling deliveries together, you can save some expense on international shipping prices.
Many mail forwarding services do not require contracts, so you can use the service for as long as you need, or you can cancel at any time. That makes it great for people who have indeterminate dates for their travel, or who may move around frequently. It's great for accommodating travelers, but it also offers you a business address separate from your personal address for business purposes. That's especially helpful for people who do business from home, but who don't want their personal address given out and available to customers or clients.
Multiple Solutions
There are services offered above and beyond simply forwarding your mail. You can also have your mail scanned and emailed to you. That gives you quick and convenient access to your mail wherever you are in the world, provided you have Internet access. That's great for world travelers and expatriates. Junk mail can be conveniently recycled, so it's not wasting your time or space. You can be notified by text message or by email when your mail arrives. That means you don't have to guess when an expected shipment arrives—you'll often know within minutes. Your mail forwarding service can also sign for and take delivery of parcels on your behalf.
For the best mailbox forwarding services, make sure you're using a reputable company. Be sure to check reviews and pay attention to fees and added charges. You don't want to be surprised by the bill when you're half a world away.