Having a forwarding address for your new startup company may not seem like a necessity. However, there are several advantages to using a mailbox forwarding service that may not seem obvious at first glance. Here are just a few: privacy, saving money, convenience, scalability, security.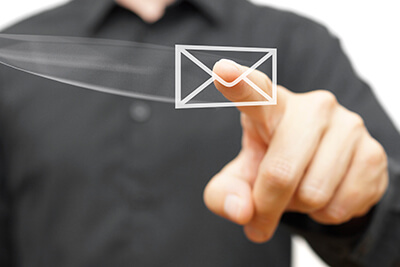 Privacy
If you want to start a company by creating an LLC or Corporation, you need to know that this information is public record. The address that you use as your business address is available to the public. Anyone can search these public records and find out where you live. If you don't mind customers or wood-be job searches randomly showing up at your house, then using your home address as your business address is a possibility.
Money
A mailbox forwarding service offers you the convenience of having a physical address without paying rent and utility bills for office space. At the same time, having that physical address allows you to look like a bigger company from the outside.
Convenience
When you have your mail forwarded, you're not bound to a physical location.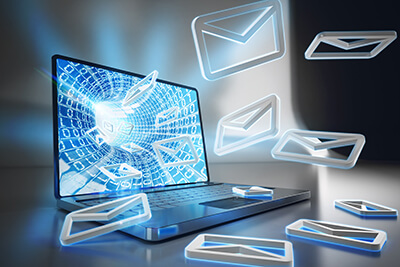 In fact, you can run your startup from anywhere in the word while still using a fixed address for business correspondence, envelopes and packages, customer payments, and bills. Should you ever move your home or business, your mail is uninterrupted by using a mailbox forwarding service. Your customers and suppliers will appreciate your address consistency. Plus, you never have to worry about being physically present to receive a letter or package. You can also use your mailbox forwarding address on marketing material and business cards.
Scalability
With startup companies, you never know what the future is going to bring. You may expand into bigger offices or scale back down to work from the basement. Using mailbox forwarding services means that you won't have to change your address on any of your business paperwork when things change. That's easier for your customers, too, and ensure that none of your payments get lost in the transition.
The benefit of having a physical address without paying rent and utilities is probably the biggest advantage of mailbox forwarding for a startup. But, as your business grows, you'll still enjoy the flexibility and scalability of having your mail always available through the services online interface.
Security
A reputable mailbox forwarding service also provides you with another layer of security. No more worrying about being home to receive packages. No more worrying about someone stealing your mail out of your mailbox or swiping the package sitting in front of your door.  Some mailbox forwarding services provide unlimited digital storage.  In essence, you get a valuable backup for your mail. Anytime you need to access something in the archives, just login and retrieve it – even if it is years later.  Reputable companies also secure their facilities with CCTV, alarm systems, and reinforced windows and door.