Who Might Need a Virtual Address Service?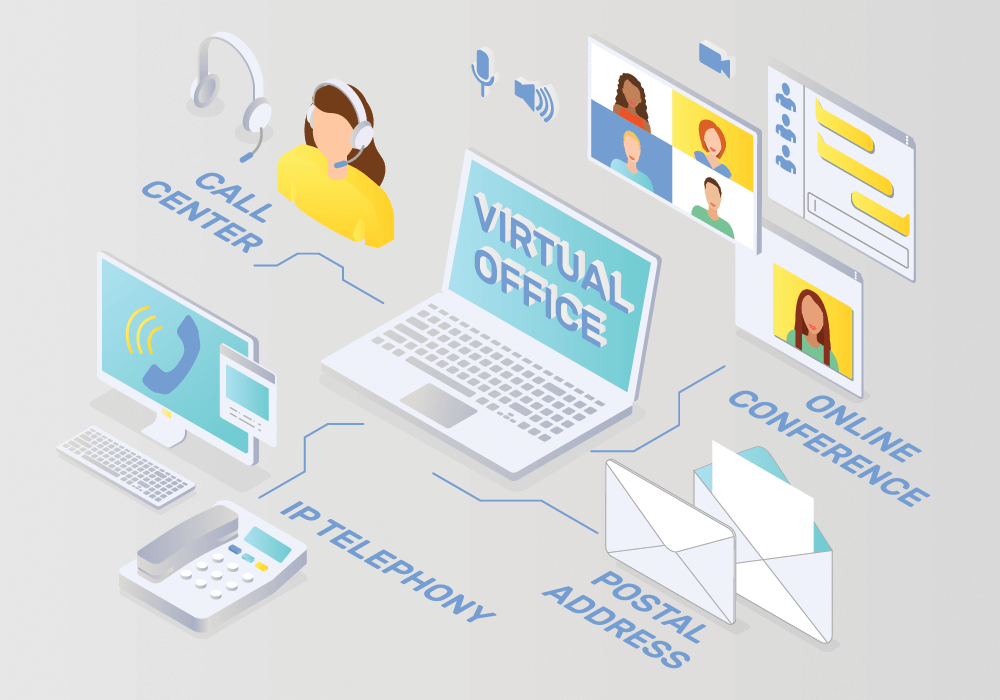 A virtual address service can provide you with a street address that you can use as your personal or business address. Unlike a post office box that you rent from the USPS, a virtual address service accepts deliveries from FedEx, UPS, DHL, and other common carriers as well as the postal service. However, there are many benefits to be gained from the use of a virtual address in addition to the convenience of having someone accept your packages. There are several categories of people who could benefit from having a virtual address.
Home-Based Business Owners
If you operate a business from your residence, you might prefer not to publicize your home address on your website or marketing materials. Perhaps you do not want your neighbors or your property manager to know that you are running a business from your home or apartment, or you might want to protect the privacy of your children or other family members. Maybe you want to conduct your own vetting process before you reveal your address to potential employees or clients. A virtual address for business can also help you present a more professional image.
Selecting the right provider can also give you access to a number of other services that can benefit your business. For example, if you are required to have a registered agent, there are advantages to having your provider serve as your agent. As you may know, a registered agent must be available to receive official communications during normal business hours on every business day. This can be a burden to you or the individual you ask to serve as your registered agent. If your business requires you to travel to a client's site to provide your services, you should not attempt to be your own registered agent. You could make one of your employees your registered agent, but an employee may need to take time off for vacation, illness, or personal reasons. You could ask a friend or relative to be your registered agent, but you might wonder whether it is fair to expect him or her to agree to such restrictions of movement. If you are a client of a legal or bookkeeping firm, you could see if they would serve as your registered agent, but their fees could be more than you can easily afford.
If you order materials or supplies for your business, you might worry about having packages left on your porch or in your driveway while you are meeting with clients in your home office, on the phone, or away from home. Furthermore, a steady stream of delivery trucks could antagonize your neighbors.
Workers Who Have Been Temporarily Reassigned
Several occupations require temporary assignments in locations that are far away from home. International aid workers, specialized consultants, journalists, cruise line employees, flight attendants, archaeologists, petroleum engineers, military personnel, paleontologists, prospectors, and anthropologists are among those who may need to spend weeks or even months away from home. If your job requires you to be absent from home, what happens to your mail? You could have the post office hold your mail, but you will not know about any important communications until you return and retrieve your mail. You could ask a relative or neighbor to collect your mail, but you would still be unaware of exactly what you have received unless you ask the individual to open your letters.
A virtual address, also called a virtual mailbox, virtual PO box, or virtual mailing address can scan the outside of an envelope, package, or other item so that you can view it online. The service will notify you that you have received mail, and, if you request, the service can also scan the contents and provide you with a digital copy. If you need the original letter or want to receive the magazine or package, you can have the service forward it to you, or you can arrange to pick up your mail at the provider's location. You can also request secure shredding of any documents that you do not need or want.
Retirees and Others Embracing a Transient Lifestyle
Not everyone needs or wants a home that is permanently attached to a piece of land. In recent years, a growing number of people have made the choice to make a recreational vehicle their permanent home. They enjoy having the freedom to follow the seasons, see the sites, explore living off the grid, or visit distant relatives. Since they may not be in one location for an extended period, a virtual address service can be invaluable to help them keep up with their correspondence.
However, RVs are not the only alternative to traditional housing. Many people are choosing to live on and travel by boat. Whether they prefer a boat with an engine or a simple sailboat, they have the option to weigh anchor at any time. They can take a private cruise to an exotic location, do a little deep-sea fishing, visit ports up and down the coast, or engage in some stargazing, whale-watching, or sunbathing.
Other people want the freedom of the RV lifestyle, but they prefer to do so in a smaller vehicle. Many of them are choosing to convert a van to give them a basic shelter in a vehicle that is easier to drive and more economical to operate than an RV. A similar option is a camping trailer that can be towed behind a pickup truck.
Whatever option they choose, a nomadic lifestyle can make it difficult or impossible to receive mail in a timely manner. With a virtual address service, they do not have to worry about being out of touch. They can access their mail online from wherever they are, or they can plan to swing by their service periodically to collect their mail in person.
Employers Wanting to Conceal Their Identity or Location When Soliciting Resumes
Not all employers want to broadcast the fact that they are hiring. In some cases, current employees hoping for a promotion could become disgruntled if they learn that their employer is seeking applicants from outside the company. At other times, the company does not want to be inundated with phone calls from employment agencies, recommendations from vendors or current employees, or applicants who are unwilling to follow the instructions to submit an application.
It is also possible that the company is opening a new branch in a specific area and wants to recruit candidates from that area. The company may want to conceal its plans from its competitors, so using a virtual address in a city in which the company has no current presence can help accomplish this.
A company might also want to keep its location a secret if it is concerned that the best candidates might find the location undesirable. For example, a high-tech company might worry that experienced cybersecurity analysts might be reluctant to apply to a company based in a small town in a rural part of the country. If the company can at least convince candidates to submit their resumes, there is a chance that the company can create an enticing hiring package.
Anyone Who Needs or Wants Security and Privacy
Sometimes, people find themselves suddenly thrust into the public eye and receiving unwanted attention. A winning lottery ticket can generate unwelcome interest from scammers, distant relatives, salespeople, or charitable organizations. Whether for the right reasons or the wrong ones, a newsworthy event can focus attention on a family member. A controversial employer can unwittingly expose even low-level employees to attention from the media or the employer's supporters and detractors. A virtual address can help shield these people from at least some of the unwelcome attention.