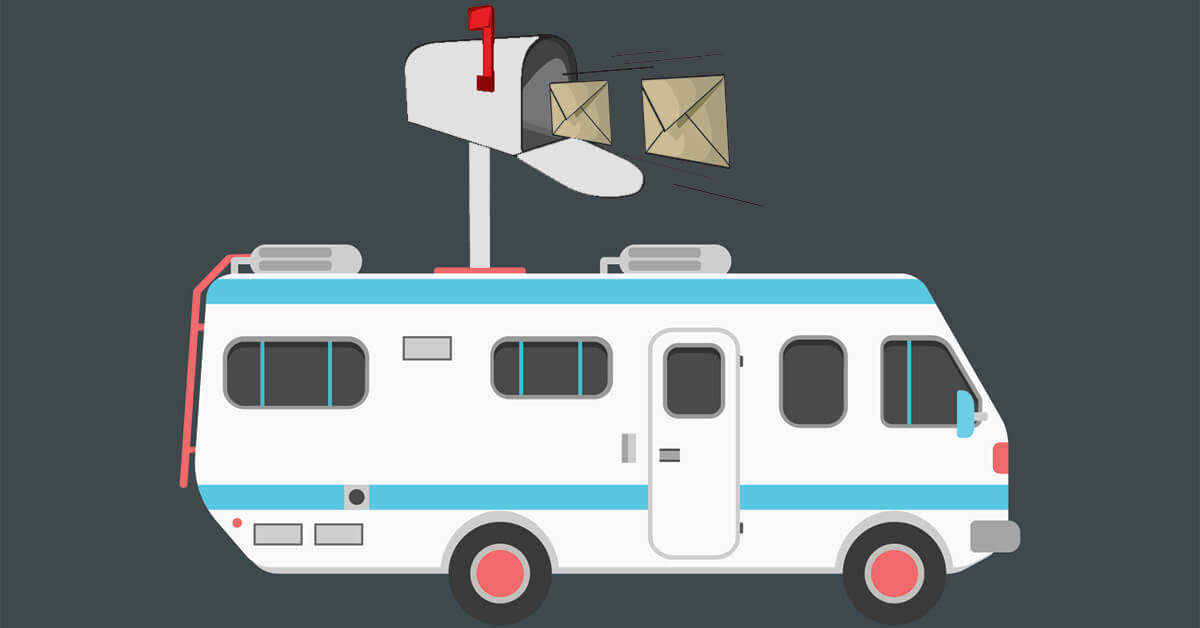 The word "boondocking" may bring to mind rural mountain towns or top-charting country songs, but there is another definition to this unique term. Carefree, safe, and perfectly legal, RV boondocking is a modern yet rustic way to explore the great outdoors. These travelers may not have been raised in the boondocks, but they're getting there as fast as they can in their RVs and camper vans.
So, what exactly is RV boondocking? Also known as dry camping, off-the-cord, and wild camping, RV boondocking is when you're on the road and off-the-grid. Campers travel in their RVs or motor homes to undeveloped plots of land with no hookups for electricity, sewer, or water. Unlike a traditional campground or RV park, it's free. Boondocking is called dispersed camping by government agencies.
Where can you go RV boondocking?
Boondockers enjoy the freedom of the open road and the ability to travel, sightsee, work, and camp from the comfort of their RV home. This doesn't, however, mean that you can just park your RV anywhere you choose. You can only do this in areas that have been approved by the government.
Large tracts of public land are managed by agencies such as the U.S. Forest Service (USFS), the Bureau of Land Management (BLM), and the Army Corps of Engineers. This land is free for boondockers to park RVs and set up camp. A large majority of these public lands are in the western United States, but free boondocking sites can be found in many other states across the U.S. and even in Canada. In Canada, public lands are called Crown Land. Thankfully, there are many books, maps, and apps dedicated to the boondocking and outdoor lifestyle.
Resources for RV boondocking destinations
Are there any rules and regulations for RV boondocking?
While you've probably chosen the boondocking life as a way to get away from it all, there are some basic rules and etiquette to keep in mind.
• Find out how long you're allowed to stay. Most places allow boondockers to stay for 14 days, but some allow boondockers to stay longer. This practice ensures that public lands don't become RV parks.
• Research where you're allowed to stay. U.S. National Parks, such as Yellowstone National Parks and the Grand Canyon, don't allow boondocking. National Forests, however, do allow boondocking.
• Typically, you should park and set up camp where a previous RVer has been. In other words, don't build a new campfire area.
• Find out if there are fire restrictions.
• Stow your trash.
• Respect other RV boondockers and the wildlife around you by keeping noise to a minimum.
• Be aware that there may be rules on how far away from the road or water you're allowed to set up camp.
• Properly dispose of human waste.
Why do people take up RV boondocking?
People take up RV boondocking for a variety of reasons. Many enjoy the freedom of the open road. Others like getting back to nature and living off the land. Some want to travel without the constraints or costs of booking hotel rooms, campsites, and rental cars.
Many RVers work remotely while living the boondocking life. You may be wondering how that's possible without the convenience of being able to hook up to electricity. Boondockers are industrious people, and many use solar panels and generators for power.
Who goes RV boondocking?
• Retirees
• Home-schooling families
• Independent types
• Empty nesters
• Nature lovers
• Adventure seekers
Adventurous RVers really do have their heart and soul in what they do. Boondockers come from all kinds of backgrounds, career fields, and age groups. Whether you're a fan of the great outdoors or just want to go off the grid for a while, RV boondocking can be a unique vacation experience or a permanent lifestyle.
PhysicalAddress.com is a cloud-based virtual mail and address service. We provide a secure streamlined service that delivers high-quality mail scans directly to a client's online private
virtual mailbox
. Access to mail is available across multiple platforms, including iOS and Android. The
mailbox forwarding
service allows our clients to view, open and forward mail from anywhere at anytime.
Business clients can setup a virtual business address by leveraging multiple premium physical addresses offered by PhysicalAddress.com to attract international clientele, set up a Corporation or LLC, market their company and virtualize their postal mail.