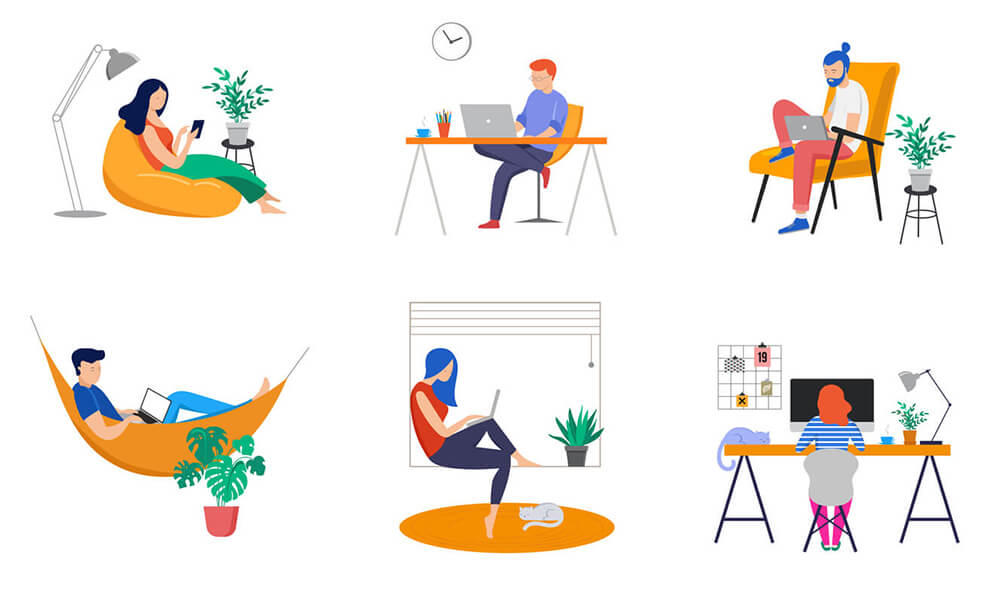 Tips for Retiring as a Nomad
Over the last few decades, an increasing number of people have chosen to live a nomadic existence instead of embracing the traditional, deep-rooted lifestyle. Although people of all ages can be found living out of their vans, trailers, or RVs, a growing number of rovers are retired seniors. If you are considering spending your golden years traveling around the country, there are a few questions you should answer for yourself before you take the plunge.
With Whom Will You Travel?
Do you plan to be alone rover, travel with your significant other, or take your children on the road with you? There are many You will need to tailor many of your choices, including the type and size of vehicle you select, your itinerary, and your budget.
How Are Your Driving Skills?
In general, the longer and wider a vehicle is, the more challenging it can make driving. Whether you choose a self-contained RV or a camping trailer, you may need to brush up on your driving skills. There are many low-cost driving programs that can train you to operate RVs safely. Ideally, every adult licensed driver who will be traveling with you should be able to operate your new home on wheels. This helps distribute the burden of driving, but it also helps ensure that someone else could take the wheel in an emergency.
What Are Your Plans for Your Current Residence?
Not everyone maintains a permanent base, but many retirees are reluctant to sell their homes, especially if the mortgage is completely or nearly paid off. Other people plan to use the proceeds from the sale of their homes to help finance their nomadic retirement. Some retirees choose to downsize to a smaller house or a rented apartment. If you are keeping your home, you could offer it for rent, but it would probably be wise to list it with a property management firm so that you are not trying to deal with rental applications, repair services, or collections while you are hundreds of miles away. If the only reason that you want to keep your current residence is to have a permanent street address, you might want to consider signing up for a virtual business address. Regardless of where you might be, you will be able to access electronic copies of the envelopes you receive, and the service can open and scan the contents of your mail if you ask. Mail can be forwarded to you, or you can have the service shred it. You can also swing by and pick it up if you are in the area, but you need to verify how long your service will hold the physical copies before shredding them.
What Will You Do With Your Belongings?
If you have reached retirement age, you have probably accumulated many belongings. Perhaps you inherited your grandmother's crystal, or you have spent years building your militaria collection. You may have family photographs or videos, a houseful of furniture, or an extensive library. Whether you plan to rent or sell your current home, you will need to make arrangements to store any belongings that you want to keep, but which you cannot take on the road with you. Although there are some high-dollar custom jobs out there, even the largest standard motorhomes only offer between 500 and 600 square feet of interior space. Be sure to include the cost of storing your belongings in your budget.
Do You Have Ways of Supplementing Your Income While You Travel?
In recent decades, the number of people operating an online business from home has risen dramatically. If you already own a home-based business, you should consider the feasibility of taking it on the road with you. If you do not operate a home-based business, this might be a good time to start one. Look for products on the smaller side that you can produce or source to avoid having to dedicate your entire van or RV to your business. Jewelry, wallets, phone cases, and hair ornaments are just a few examples of small items that could be produced, sold, and mailed while on the road. You can also offer online services, including website design, computer graphics, ghostwriting, and tutoring. Some campgrounds and parks also offer free parking in exchange for help with maintenance or management tasks.
What Are Your Health Care Needs?
Nomadic seniors can find their plans derailed by unexpected medical expenses. Many private health insurance companies offer HMOs and PPOs that require enrollees to utilize physicians, hospitals, and pharmacies that are part of the company's network, and you could have similar limitations if you have Medicare Advantage. Long before you hit the road, pull out your medical insurance policy to ensure that you understand what it does and does not cover, where to find in-network providers throughout the nation, and whether the policy covers part of your costs if you are forced to seek treatment from a provider who is not in the network.
How Many Trial Runs Have You Made?
You should not buy any vehicle or trailer until you have actually tried to live in it. For example, you do not want to discover that your claustrophobia kicks in when you try to fall asleep in a teardrop trailer after you have already purchased one. Rent the type of vehicle you are considering, then experience it for at least one week. Unless your first trial run completely changes your mind about a nomadic retirement, you may need to repeat your trial run with other possibilities, including a larger or smaller motorhome, a trailer instead of a camper shell, or a van instead of a trailer.
What Is Your Plan B?
Even if you plan carefully, research every aspect thoroughly, and budget properly, you cannot predict every eventuality. That is why you need to have a plan of action if your roving retirement goes sideways. If it becomes impossible for you to continue on the road, how will you make the transition? Where will you settle? Can you afford housing it that area? How would your finances be affected by getting off the road? In short, before you embark on a nomadic life, make sure that you have an exit strategy in case you need one.
Have You Created a Realistic Budget?
In poll after poll, experienced nomads emphasize the need to establish and adhere to a realistic budget. Your budget should be broken down into two sections. The first section should cover your acquisition costs. What do you plan to buy, and how much will it cost? If you are buying a used RV, how much will you need to spend to make it road-worthy, customize it to meet your requirements, or upgrade its furnishings? You could also include the expenses associated with your trial runs in this section. The second section should cover all the bills you will need to pay while you are on the road. Since not everyone has identical expenses, this section can vary, but you need to include any of the following that you expect to be paying.
• Fuel, Oil, and Other Vehicle Fluids: In most cases, fuel will be your largest expense. Think about the distances you plan to cover between prolonged stops, determine the average mileage you can expect to obtain from your towing vehicle or motorhome, then compute your fuel costs. Bump that number up to ensure that you have a cushion against rising fuel prices.
• Maintenance: Motorhomes require a significant amount of maintenance, and not every garage has the tools, space, or expertise to work on them. Vans and pickups are not as expensive to maintain, but you still need to address their routine maintenance needs. You will also need to budget for tires, wiper blades, and other high-wear items.
• Parking and Camping Fees: Like fuel, most RVers find that parking and camping fees eat up a considerable portion of their total budget. Although there are places that offer free overnight parking, they usually do not have dump stations, utility connections, showers, or internet service. One way you might save money on camping fees is to purchase a pass from the National Park Service. Currently, a lifetime senior pass costs $80, and it gives you and your guests free admission to all federal recreation sites, many of which also offer pass holders deep discounts on camping fees and other amenities.
• Food: You should budget for restaurant meals while you are traveling between sites, and you might want to budget for an occasional night out while you are at your destination. You will also need to purchase food for meals and snacks.
• Insurance: Naturally, you need liability insurance, and you will probably need full coverage if you finance your vehicle. Even if you are not required to carry full coverage, you might want to consider it.
• Ongoing Bills: If you plan to retain a house or an apartment, you will need to budget for your mortgage or rent payments, utilities, insurance, and property taxes. You should also budget for storage fees for your belongings while you are on the road as well as fees for storing your RV or trailer. If you are making payments on an installment purchase, student loans, or credit card debts, be sure to budget for those payments. Depending on your situation, you may also need to budget for state or federal income taxes.
Not everyone is equally suited to a nomadic lifestyle. Many seniors enjoy traveling, meeting new people, and exploring new areas. Therefore, you want to make sure that a roving retirement is your cup of tea before you take any major actions. Whatever you decide, enjoy your retirement!