Today, many people have home-based businesses or run most of their professional activities from the security of their home offices. From artisans to consultants,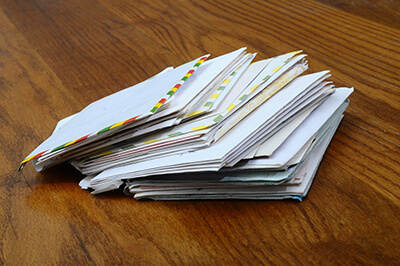 it's often more convenient and less expensive to work from home instead of renting a separate space. However, this opens up a number of potential problems. When you register an LLC or other business entity, you are required to provide an address that will be part of the public record. To retain your privacy and increase the professionalism of your business, postal mail forwarding is the answer to many home-based professional woes. Here are reasons that mailbox forwarding is a great option.
What Is Mail Forwarding?
When a person registers a business, they need to provide an address. For many reasons, individuals want to keep their homes from being easily discovered by customers and solicitors. When you choose to receive business mail forwarding services, all your business mail can come through one of our addresses—of which there are a number of options in several states. Your mail will then either be physically forwarded to you, or made digitally available for your convenience.
Home-Based Businesses and Privacy
Nobody wants a disgruntled customer showing up at their house to demand a refund or to speak with them. This can put your home, family, or property in harm's way. Likewise, you may not want it to be a matter of public record what your permanent address is. There's a reason why so many people work in a location separate from where they relax. Mailbox forwarding helps to keep this same privacy and professional distance between your professional associates and your family.
Get Mail Forwarded or Uploaded
The convenient fact about mailbox forwarding is that you can get your mail in a variety of ways, whichever is easiest for you. Whether you prefer to see scans of your mail through an app interface on your smartphone or computer, or you want to physically receive all your business mail after it's been routed through us, you're offered a number of affordable options. Additionally, our real addresses are more professional and can be used for different mailings than a PO box.
Professional Locations
When you have a business, you want to look as professional as possible. Having a PO box can look odd to potential customers and clients.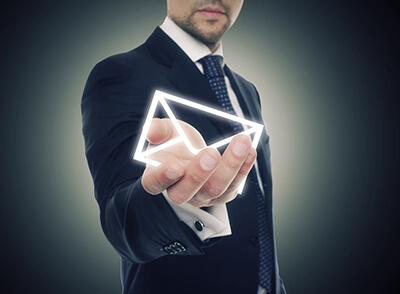 A physical address will make your business look legitimate, especially if your home address is something along the lines of "75 Starlight Ave." Unfortunately, not every person who has named roads in the past has thought about whether or not residents would be thrilled to put it on their professional correspondence. If you have a legal consulting business, putting a Wall Street address is preferable to something residential, as long as your services don't rely on your physical location.
Easy Options
The last benefit of mailbox forwarding is that it's affordable, secure, and easy to set up. You can contact mailbox forwarding services with any questions you have. With associates that have background checks and contracts, you don't need to worry about your mail being handled by just anyone. Even the most secure documents can be forwarded or scanned when using a professional mailbox forwarding service.