Every business is always looking for ways to save time, reduce expenses, and enhance productivity. However, mail services might not be the first area that people consider.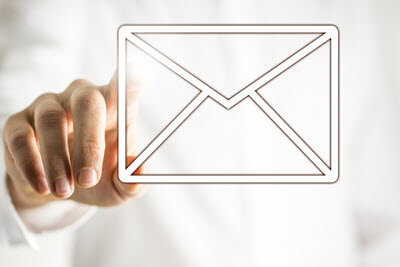 Nonetheless, there are many reasons to consider how you handle your mail. Keep reading for more information on the benefits of having a virtual mailing address for business. You may be surprised at how much you can get out of your virtual mailbox.
Productivity
Your virtual mailing address can provide you with scanned copies of all your incoming mail. That saves on office clutter and it can even be more environmentally friendly, because the hard copies can be immediately recycled. Need to look up an old item? It's as easy as searching for any other file or folder on your server. There's no need to shuffle through papers to look for that letter. Additionally, junk mail can be removed before you ever see it. Your virtual mailbox provider can eliminate junk mail for you or even sign for packages on your behalf. That saves you time, effort, and the occasional aggravation.
Convenience
This is quite possibly where a virtual mailing service really shines the brightest. Everyone can have access to the items and information that they need. It doesn't matter if something was shipped to your New York office or Bangkok. Everyone can get what they need virtually, which means remote workers are just as involved in the digital loop as everyone else. In the digital age, plenty of companies have remote workers, whether they're full-time, regular employees, or freelancers. With this virtual interface, they simply have to log in and they can pull the information they need hassle-free. It really couldn't be more convenient or easier for everyone involved.
What does all this entail? Less clutter means less storage space, and a virtual address can also mean less travel time and fewer delays. That means you can cut down on certain expenses, and get a bigger bang for your hourly buck by avoiding busy work for your employees. With a virtual mailing address for your business, you'll be happier with the increased productivity and reduced costs, and your staff will enjoy the fewer headaches and aggravations. It's a winning decision for everyone involved.