Many successful businesses begin as one or two-person operations. As the company grows, it becomes necessary to hire additional employees to keep up with all the tasks that must be handled to meet current and future demands. However, you may not be able to find candidates possessing the precise skills and experience that you would like. Instead, you decide to hire people you feel have the potential to become valuable team members, realizing that you will need to help them develop their talents and skills. While searching online or through magazines, you may have noticed articles on coaching and mentoring employees. In many of these articles, the two terms are used interchangeably, leading you to think that their purposes and techniques are identical. They are not. Although coaches and mentors share some aspects and overlapping attributes, there are far more differences than similarities.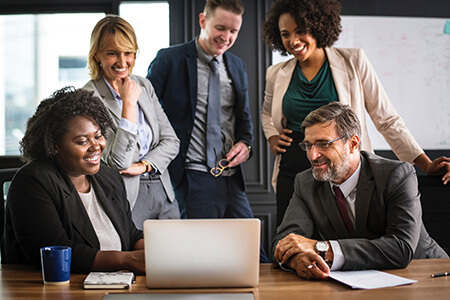 What Is a Mentor?

A mentor is someone who focuses on building both a personal and professional relationship with the person that he or she is mentoring. Mentoring is a holistic approach to the employee's development that is often compared to counseling.

1. Mentoring is a long-term proposition that can last for a year or more. It takes time for both parties to develop the trust that is necessary for true mentoring to begin. Once the trust is formed, the person being mentored will be more likely to share the important issues that are affecting or could affect the success of his or her career.

2. Typically, mentors are not in the employee's line of direct supervision. Employees are often reluctant to reveal too much to their immediate supervisors out of fear that their raises, performance reviews, promotions or even their jobs could be placed at risk. Mentors exclude the employee's immediate supervisor from the feedback loop to help the employee feel safe enough to be honest about his or her challenges.

3. Mentoring is never used as a tool of correction. If an employee is performing poorly, it is the job of the employee's supervisor to address the issue.

4. Mentors are part of the organization, but they do not need to have expertise in the employee's job. Other than having interpersonal skills, mentors do not need any special knowledge or qualifications. When needed, mentors can seek out any information that they feel can help them provide guidance to the employee.

5. In a mentoring relationship, mentors often learn from the person they are mentoring. Conversations flow in both directions, allowing each individual to gain new insights or perspectives from the other.

6. Although a mentor may receive suggestions from the employee's supervisor or other managers, the mentor is not obligated to act on the suggestions. Mentoring is a two-way street that typically involves only the mentor and the person being mentored. The mentor will encourage the person being mentored to assume responsibility for defining his or her long-term career goals and devising a plan to achieve those goals.

7. Mentoring requires planning. Thought must be given to matching mentors to employees. The long-term goals, areas of focus, time commitments, and other specifics must be defined.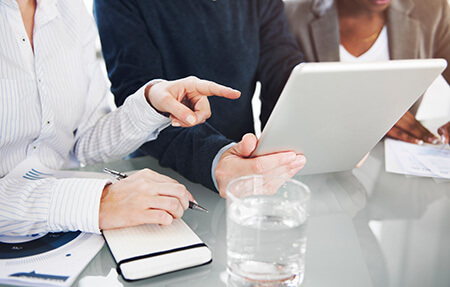 What Is a Coach?

A coach is someone who focuses on making sure that the employee acquires a skill or the knowledge to perform his or her job. Coaches usually ignore personal issues and only concentrate on the professional. A coach is more similar to a teacher than a counselor.

1. Coaching is a short-term proposition that only lasts until the employee has received specific training or mastered a necessary skill. The training or skill typically has a direct connection to the employee's current job or the job that is next on his or her career ladder. Because the process is task-oriented and performance-driven, it is not necessary for the coach and the person being coached to develop the same trust or comfort level as is necessary for a successful mentoring relationship.

2. Coaches can be in the employee's line of direct supervision. In fact, many organizations list the coaching of employees as one of a supervisor's or manager's job duties.

3. Coaching can be performed to salvage employees with performance issues. More than one employee has had his or her job saved through effective coaching. After all, coaching is all about improving the employee's expertise in a specific job or task.

4. Coaches are typically part of the organization, but it is also possible to hire a coach from outside the company. However, either way, the coach must be an expert in the content that the employee needs to master.

5. In a coaching relationship, only the person being coached is expected to learn anything. Discussions are largely unidirectional, so it is irrelevant whether the coach gains new perceptions or insights.

6. Coaching typically relies entirely on the perception of others to determine what the employee needs. The employee's supervisor or department manager usually identifies areas in which the employee needs to improve or new skills that the employee needs to acquire. The employee may not even be asked for input.

7. Coaching can be formal or informal. A teaching moment can arise without prior scheduling, or a coaching session can be held at a predetermined time to cover a specific topic.

Must You Choose Between Coaching and Mentoring?

One question that frequently arises is whether a company needs to choose between coaching and mentoring. The answer is that a company can use both techniques at the same time, and there are even occasions when the same employee could be both coached and mentored. However, although it is certainly possible, it is difficult for you to be both coach and mentor to the same individual. Each approach differs in goals, methods and commitment, so it is typically preferable to have one person serve as the employee's mentor and another serve as the employee's coach.

When to Mentor and When to Coach

The decision on whether to mentor or coach an employee depends primarily on the results desired. Keep in mind that the results you want can change as your business expands or as employees achieve the desired level of competency.

1. Choose mentoring when you find that your succession planning reveals that you need to develop personnel so that they will be ready to assume new responsibilities when the time comes.

2. Choose coaching when you have employees who need to master a new skill or improve their competency at a specific task.

3. Choose mentoring when you have key employees nearing retirement. These employees often have inside knowledge that needs to be shared with their likely replacements.

4. Choose coaching when you have a talented employee who is not living up to your expectations.

5. Choose mentoring when you want to create a company culture that emphasizes the need for employees to balance their work and personal lives.

6. Choose coaching when you are making important changes to processes or systems.

Every company has employees who could benefit from coaching or mentoring, and some employees could benefit from both. However, before launching an initiative, be sure to plan your strategy. A haphazard approach could do more harm than good, so make sure that you take the time to create a workable strategy.

1. Determine what you believe each employee needs.

2. Schedule a private meeting with each employee to learn what he or she feels would be beneficial.

3. Identify candidates to serve as mentors and coaches.

4. Make sure that the people you select as coaches and mentors are willing and able to serve.

5. Define the desired results and establish a method of measuring them.

In the modern world of business, employee development can help you retain productive workers, boost morale and create a team of loyal, happy employees. Best of all, you do not need an advanced degree in human resources or business to start coaching and mentoring employees. Spending a little time online will produce numerous articles that can show you a variety of ways to implement your own program. You will be risking little, but you could gain a great deal.
PhysicalAddress.com is a cloud-based
virtual mailbox
and
virtual business address
service. Small businesses, home-based businesses, Travelers, Students, Military personnel or anyone who would like access to their postal mail via a computer or smartphone can leverage the virtual mail and business address service. Clients can manage their
virtual address
and postal mail using a computer, iOS or Android device. The service allows clients to view, open and
forward mail
from anywhere at anytime.
Business clients can purchase a virtual address for business by leveraging multiple premium physical addresses offered by PhysicalAddress.com to attract international clientele, set up a Corporation or LLC, market their company and virtualize their postal mail.