If you're a freelancer, journalist, pilot, auditor, global business person, or any other profession that requires a serious amount of traveling,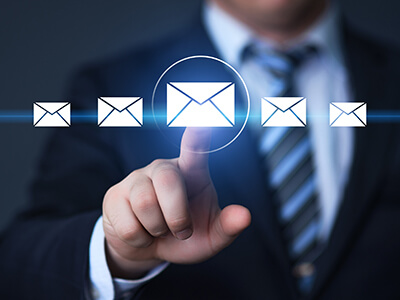 you'll know the difficulties one might have when dealing with physical mail. It has to go somewhere, and if you're away from your listed physical address—as you usually are because of your lifestyle—you might not get time-sensitive mail when you need it. This can lead to late payments, untimely responses, and missed opportunities.
Fortunately, as our world moves into the digital age, we as consumers have access to digital solutions. Mailbox forwarding services allow you to escape the traditional physical mailing system and opt for a virtual mailbox. You'll still have a physical address where your physical mail is delivered, but you won't have the hassle of dealing with the actual physical mail.
Here's how it works: virtual mailbox providers will assign you a unique street address. And, instead of dealing with the inconvenience of picking up your physical mail next time you're in town, your virtual mailbox provider can privately open your mail, scan it, and upload a digital copy to a secure account for your viewing. Your digital account can be checked wherever you are. If you need absolutely need the piece of mail—say, if it's a check or package—the virtual mailbox provider can forward it to your current location. If you have security concerns, fear not. You can decide what mail your provider opens, so you always have control of who sees your mail. Also, the service provides absolute privacy and confidentiality.
How to Set Up a Virtual Mailbox
First, you'll have to choose a reliable virtual mailbox forwarding service provider. There are a few to choose from,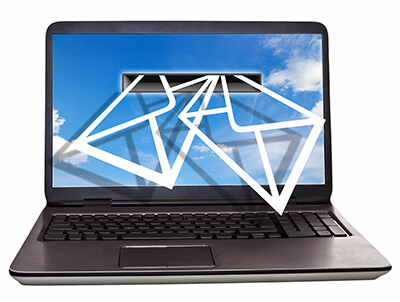 so be sure to do your research and pick the one that's best-suited for your needs. Then, you'll pick your address in any of the designated cities. You don't have to live in that city, so feel free to pick whatever city you like. You'll also need to select the budget plan that works for you. Some virtual mailbox forwarding service providers offer plans based on whether the account is residential or business. Other providers offer plans based on the amount of mail they scan for you per month. Make sure you assess your needs and pick the best fit. Finally, send out your new address to your clients, customers, and agencies—you'll be all set.
How to Check Your Mailbox Online
As stated earlier, when you receive mail, your virtual mailbox forwarding service provider will notify you by sending you an image of the front cover of the mail. You can decide whether or not they open that mail. If you'd like to have immediate access to the mail, you can request that they open it and scan it to your account. After that, all you have to do is sign in to your account and view the uploaded image. If you'd like to have mail sent to you, the virtual mailbox forwarding service provider can arrange for the mail to be sent to where ever you'd like. It's as easy as that.
Having a virtual mailbox can liberate you from snail mail forever; it just takes a few minutes to set up an account and get familiar with the service. Ultimately, you'll have one less thing to worry about—you'll never have that feeling of dread opening up a P.O. box again!