There are many valid reasons for starting your own business. Maybe you want to express your creativity or perform the type of work that you enjoy the most. Perhaps you are looking to secure the financial future of your spouse and children. Maybe you feel that what you can offer has the potential to make the world a better place. Whatever your reasons for launching a new business, it will take hard work to make it successful. Although it may sound negative, you need to know that roughly three out of every five new businesses fail within three years. Most of them fail because the owners committed one or more of the following common mistakes.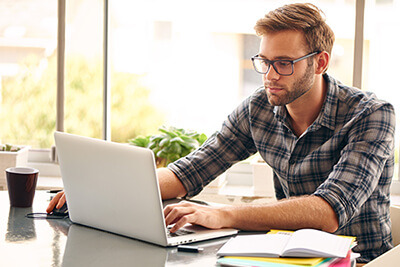 Failing to Perform Research

You may think that you have a great idea, but unless others need or want what you plan to offer, you cannot succeed. You need to research the market for your products or services to see whether the market is already saturated and whether your prices can be competitive. You also need to research local zoning ordinances, the types of permits or licenses you will need, the employment situation if you plan to hire employees, and the current price of the equipment and supplies you will need. If you plan to lease an office or workshop, you need to know how much the average rent is for the type of property you want in the location you desire.


Failing to Define Your Target Customers

Very few businesses appeal to everyone regardless of their age, income, marital status, education and housing status. You need to determine who will need or want what you have to offer. Will college students or men over the age of 50 be your primary customers? Will your products or services be of more use to homeowners or renters? Why will they want or need what you offer? Do your target customers embrace or avoid social media? Unless you have a clear picture of your potential customers, you cannot formulate an effective marketing strategy.


Failing to Create a Marketing Strategy

Once you know who your prospective customers are, you need to create a marketing plan. To reach potential customers, you must go to where they are. For example, if the members of your target audience tend to be active on Twitter, you need to engage them on Twitter. Try to think like them. Are they more motivated by saving money or status? Do they value quality over quantity?

After you have an idea of who your prospective customers are, where they can be reached, and what their motivations are, you can create your marketing strategy. It is highly likely that you will need to employ a variety of methods, including social media, in-store advertising, print advertising, and radio or television commercials. Regardless of the method, it is extremely important to be consistent. This does not mean that you need to repeat the same message in the same words. It just means that you should retain some continuity across all channels. To illustrate, if your company name or logo varies or your tone ranges from somber to humorous, people can be confused about who you are and what you represent.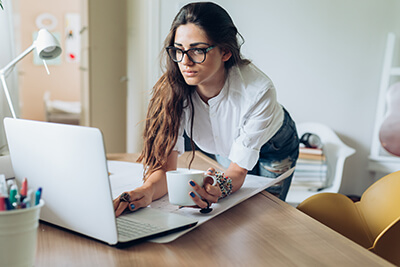 Making Poor Hiring Decisions

At some point, you will need help to run your business. You must exercise caution, however, to make sure that you do not hire more people than you need. If you do, you can face the unpleasant task of letting some of them go or reducing their hours. This can affect employee morale, which can affect their productivity and accuracy.

However, when you are reasonably certain that you will need help soon, you should not delay too long. If you wait until you are desperate, you may hire the wrong people for the positions. Furthermore, if you are extremely busy, you may not have time to provide adequate training. A poorly trained employee can make mistakes that impact your customer relations.

Another common mistake is hiring someone simply because he or she is a neighbor, relative, friend or former coworker. Evaluate people you know the same as you evaluate candidates you have never met. Do they have the skills that the position requires? Do they have the right attitude to be a good fit? Do they have the education or experience necessary? If you would not hire a stranger with a similar background or nature, you need to think carefully before you hire your friend or relative.

When hiring an employee, remember that you do not necessarily need a carbon copy of yourself. Everyone has strengths and weaknesses, so what you need is someone who is strong in areas in which you are weak. For example, if you are a highly creative individual who suffers stage fright when making a presentation to a prospective client, you need someone who can make effective presentations.


Forgetting About Taxes

As a business, you will be required to file a variety of reports and remit payments. Depending on the nature of your business and your location, these can include federal and state payroll taxes, sales taxes, franchise taxes, property taxes, and federal and state income taxes. You can incur hefty penalties and interest if you fail to remit your taxes, and you could incur a penalty for not filing a timely report even if you remit payments on time. The easiest way to learn about the various taxes is to consult an accountant. It is also a good idea to set up a separate bank account just for your tax payments. Make deposits into the account as you incur the debt so that you have sufficient funds available when it is time to make a quarterly or annual payment.


Failing to Obtain Insurance

Some entrepreneurs consider insurance a waste of money. However, a lack of insurance could spell the end of your business if you suffer a severe financial loss. If you are in an area that is prone to hurricanes or tornados, how would you recover if a storm tore away the roof of your business and your inventory and equipment were destroyed? If a customer slips and falls in your store, how would you find the money to pay compensation if you lose a lawsuit? You should consult an insurance agent to determine the types of policies and coverage limits that you need.


Failing to Secure Data

Every business collects and stores a variety of data. Your data may be digital or on paper, but regardless of the storage method, you have a duty to protect it. You may have applications or personnel records containing personally identifiable information, including the individual's Social Security Number, home address and work history. If you use direct deposit for your payroll, you will have files containing your employees' banking information. You may also store credit card numbers for your customers. You may have intellectual property that you need to protect. More than one small company has gone out of business after a data breach. Breaches can be the handiwork of a careless employee, a cybercriminal or a disgruntled employee. Educate yourself on how to keep your data secure.


Failing to Choose the Right Business Structure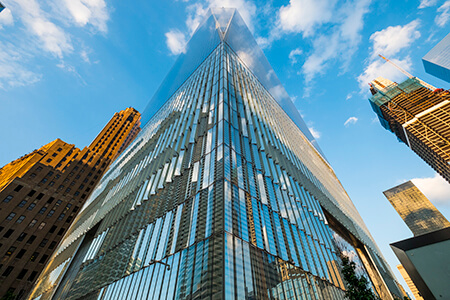 When you form a business, there are several options for its legal structure. These range from sole proprietorships to corporations. Each type of business structure has advantages and disadvantages. For example, a corporation is the most expensive type of business entity to form and the most burdensome to manage, while a sole proprietorship could put your credit score and personal assets at risk. If you want the protection of a corporation without the disadvantages, you might want to consider forming a limited liability company. You can conduct your own research or consult an attorney who focuses on business law to determine the right structure for your particular business.


Being Unrealistic About Expenses and Earnings

Your new business is not going to make you a billionaire overnight. In fact, most new businesses lose money for the first year or two. It takes time to get the word out about your business and to attract customers. While you are busy marketing your business, you will still be incurring certain expenses. You may be paying rent, wages, utilities, advertising expenses, insurance, vehicle expenses, and taxes that total more than your earnings. If you do not plan for this scenario and ensure that you have the funds to see you through, your business may not survive.


Closing Thoughts

Starting and running your own business may sound easy, but you will probably discover that it is much harder than you expected. You can make things easier by learning from and avoiding the mistakes made by others. With the right commitment, reasonable expectations, adaptability, a willingness to learn and patience, you can succeed.
PhysicalAddress.com is a cloud-based
virtual mail
and
virtual business address
service. Small businesses, home-based businesses, Travelers, Students, Military personnel or anyone who would like access to their postal mail via a computer or smartphone can leverage the virtual mail and business address service. Clients can manage their virtual address and postal mail using a computer, iOS or Android device. The
mailbox forwarding
service allows clients to view, open and forward mail from anywhere at anytime.
Business clients can purchase a virtual address for business by leveraging multiple premium physical addresses offered by PhysicalAddress.com to attract international clientele, set up a Corporation or LLC, market their company and virtualize their postal mail.