Are You Sharing More Than You Should About Yourself and Your Home-Based Business?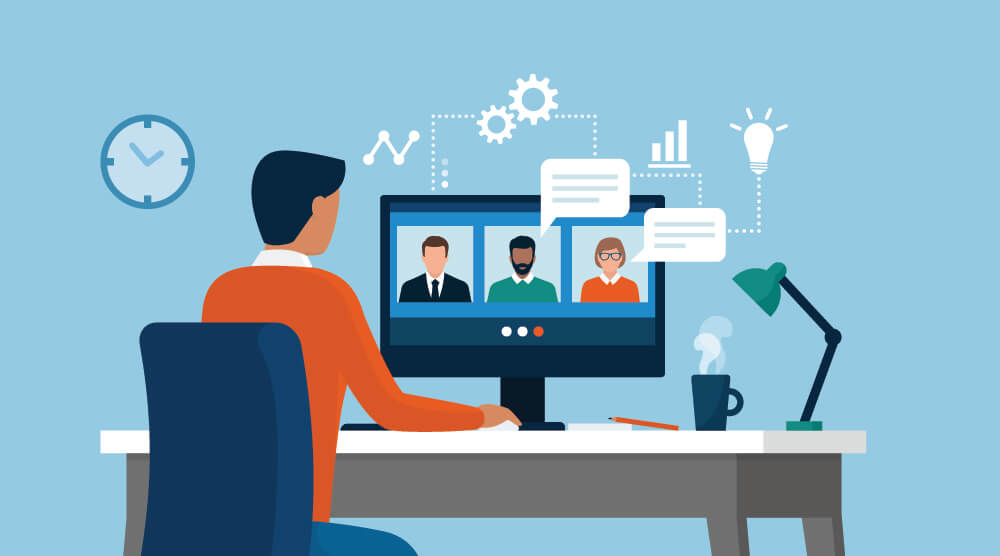 Major corporations have massive marketing budgets that allow them to advertise in print, on numerous online sites, and through catalogs or other materials mailed directly to potential customers. Therefore, it is not surprising that they can boast that they have sold several million units of a product or have thousands of happy customers. As the owner of a small home-based business, you cannot match the sales statistics or the marketing budget of a major corporation. Most home-based business owners try to compete with giant corporations by finding a unique selling point that the giants cannot match. For example, you may sell only handmade, one-of-a-kind items, you might offer same-day shipping, or you could emphasize your exceptional customer service. You may also seek to inject your personality into your marketing efforts so that potential customers see you as friendlier and more helpful than a faceless corporation. Unfortunately, this can lead some home-based business owners to share more than they should. Oversharing can include personal information as well as information about your business. Here are some examples of giving out more information than might be wise.
 
Sharing Your Home Address
Obviously, if you see clients in your home, you are going to have to furnish them with your address. However, it would be best to only give out your address after you are satisfied that the client is sincere instead of posting your home address on your website. If you are operating an online retail site, you might want to consider a service that can provide you with a virtual address. You can use this address on your website, letterhead, and marketing materials. This helps you protect your privacy, but it will also enhance the professional image of your company. 
Sharing Too Much Information About Your Family
It is understandable that you are proud of your spouse and children. You want to share their milestones and accomplishments with the world, but you might want to think twice before you do. You could inadvertently cause problems for your family members. For example, posts about your young children could result in them being bullied or teased at school. Posting about your spouse could cause problems at his or her job if an employer decides that there is a conflict of interest or discovers that your spouse has been less than candid about your business or your spouse's degree of participation. 
Sharing Too Much About Your Past
Many home-based business owners believe that they need to prove that they have the background, skills, and training to be taken seriously. There is nothing wrong with doing this, but you need to choose your words carefully. To illustrate, suppose you state that you chose to start your own business after realizing that working a minimum-wage job was a waste of your talent. This can make you sound arrogant, but it can also offend potential customers who hold low-paying jobs. Not everyone who works for the minimum wage is unhappy with their situation. People who are retired or semiretired may take a low-paying job to supplement their income. There are also people who thoroughly enjoy interacting with a wide variety of customers or who are attempting to acquire a new skill. It is also bad form to insult a company that formerly employed you. Posting that you started your business after working for the uncaring and incompetent XYZ Company can make you sound as if you have a grudge against the company, but it can also insult potential customers who are happy employees of the same company. 
 
Sharing Information About Customers Without Their Permission
Testimonials and reviews from customers can boost your credibility and provide potential customers with valuable information. However, you should not assume that you are free to quote from a letter or email that you received from a customer. Make sure that you have their permission first. Your customer might not want a purchase publicized, especially if the item is intended to be a surprise gift. 
Oversharing on Your Personal Social Media Accounts
When you own a home-based business, you can expect people to be curious about you. Many of them will look for your personal accounts to see what they can discover about you before deciding to make an additional or initial purchase. Either make your social media accounts private or be very careful about what you post. It is best to avoid posts that could offend others, including negative comments about specific religions, ethnicities, occupations, education levels, or incomes. It is also best to avoid posts that could be perceived as an indication that you are not a responsible, law-abiding adult. You may have potential customers who decide against your company solely on the basis of your personal posts. 
Sharing Unsuitable Photos or Videos
When you post a photo or video, be sure to examine the background details carefully. Your home office should be neat and organized to reassure customers that you are dependable. If you post images showing a desk buried in paperwork, you could be perceived as distracted, unreliable, unprofessional, or overwhelmed. A risqué comment emblazoned on your coffee cup could offend some people. In addition, you might want to move photos of your friends or family members so that they do not appear in your post. 
 
Oversharing About Your Personal Life
Unless it is highly relevant to your business, your customers do not need to know how many times you have been divorced, whether you have a chronic health issue, or that you perform a strenuous workout every day. They do not need to know every time you have an argument with your spouse or that your child is not doing well in school. Avoid boasting about the new car, exotic vacation, or new home that your business helped fund. 
Sharing Your Frustrations With Your Customers or Your Business
Running a business can be stressful, and you will likely encounter your share of unreasonable or even dishonest customers. Venting about your long hours, ungrateful clients, or a carrier that damaged a package in transit can dissuade a customer. Maybe they do not want to burden you with yet another order, or they are concerned that their order will not be delivered undamaged. They may also react negatively to your labeling a client as ungrateful; in their minds, they may feel that you are the one who seems ungrateful.
Sharing Information That Could Make You a Target for Crime
Avoid sharing information that could potentially make it easier for a criminal to target you. This point is especially important if you use your home address as your business address. For example, you might be excited that your spouse is going to accompany you to an upcoming trade show or that your family is going camping over a long weekend. However, if you post about it, you have just informed potential burglars of the dates when your home will be unoccupied. You have accomplished much the same thing if you post about how you are enjoying the seclusion of your new backyard office. 
Closing Thoughts
Always consider that there is the potential for anything you post online to be found by potential or current customers. Be careful about what you share, including comments or reviews you post on other websites or forums. Oversharing or sharing the wrong things can derail your business, so it is always better to be safe than sorry.