The modern workforce is shifting gears, but some corporate culture transitions are grindingly slow. Others are more forthcoming, and the switch to the virtual office is a prime example. In the startup arena, more companies are liberating themselves from the old ways of working.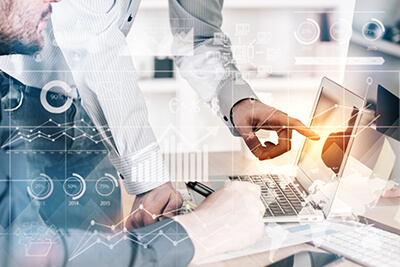 The evolution appears to be in full swing, but what could be causing such a momentous transformation? There are many good reasons worth considering, and they might inform your outlook on running an office.
The Change Explained 
Virtual offices aren't some unproven phenomenon. Just as any new tool changes the industries that use it, computers and mobile technology have also been tweaking the business landscape for decades.
Since the earliest days of the Internet, people have used the power of unhindered communication to collaborate with remote partners. It's easy to imagine some early 2000s business pioneer deciding to make their weekly marketing group chats into an office-wide standard. After all, if meetings work great in the digital arena, why not bring the entire office along?
Possible Motivations 
Some might argue that virtual offices were a logical inevitability: They represented the chance to explore dynamic, changing business models that traditional workplaces couldn't accommodate. While your reasons for considering them are certain to vary, a few of their benefits are universal:
They Let You Support a Changing Workforce 
As recently as 2015, the U.S. Bureau of Labor Statistics reported that 53 million domestic workers held nontraditional jobs. With a total national population of around 320 million at the time, this meant that about one-sixth of America was part of the freelance movement.
How do these trends inform workplace dynamics? As workers adapt, the tools they use have to evolve too, and work environments are no exception. Because they let people work from anywhere, virtual offices cater to entrepreneurs who want to accommodate changing career expectations and keep their companies as flexible as possible.
Entrepreneur Tip: Startups depend on being able to tap the best talent. With so many workers moving online, running a virtual office could make it easier to appeal to skilled employment pools.
They Capitalize on the Fact That People Are Already Connected 
According to Pew Research Center, just over two-thirds of Americans had high-speed broadband internet service at home in 2015. This was a slightly smaller fraction than in 2013, but there was also a rise in the number of adults who had smartphones. Even though working professionals prefer getting online in numerous ways, they're clearly excited about being able to stay connected at any given moment.
Humanity's internet addiction couldn't have come at a better time for virtual offices. Startups can get their workforces onboard faster because they don't have to rehash the basics.
Entrepreneur Tip: Being able to cut straight to the chase is especially important for startups with unheard-of business models: It's easier to tread unfamiliar ground when your team is accustomed to the lay of the land.
They Make Your Brand Seem More Legitimate 
Finally, remember that the new digital economy isn't all sunshine and rainbows. For instance, startups face insane competition from similar peers, so it may be extremely difficult to differentiate your enterprise in some fields. A virtual office address may keep you from getting lost in the shuffle by providing you a professional looking virtual business address without the cost of a physical building. 
Entrepreneur Tip: Could you benefit from the perks of virtual offices? Although such fundamentals may seem inconsequential to some, business veterans know that startups thrive on having an extra bit of functional polish.
There are many different ways to run a growing business, and virtual offices drastically expand your options. How will you make the most of them?