What You Should Consider Before You Hire Your First Employee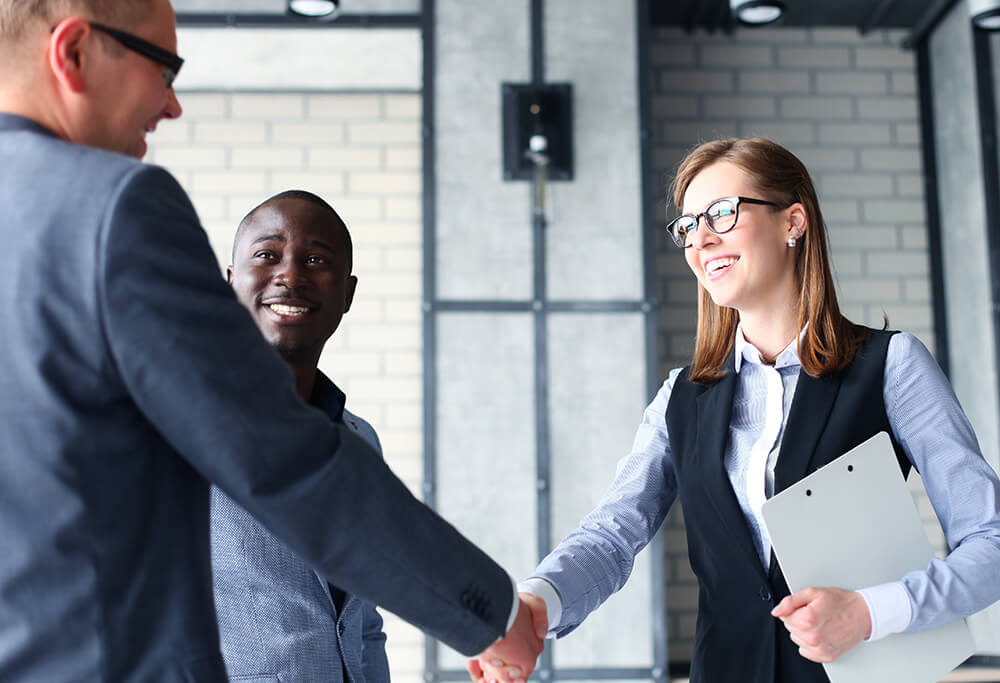 Since launching your home-based business, you have been the captain, navigator, and entire crew. You make all decisions, chart the course you want your business to take, and handle every task, including answering the phone, responding to emails, preparing and shipping orders, filing tax returns, and creating advertising campaigns. You may even be the entire production team, or you may be the only person in the field to deliver your services. You have worked through lunch, labored well into the night, and forgotten what it feels like to take an entire weekend to spend with your family and friends. Your hard work has finally paid off, and your business has grown. You realize that you need to hire your first employee to sustain that growth and continue to expand. As exciting as that might be, it is going to bring an entirely new set of challenges that you must overcome to find the right person to be your company's first hire. If you are getting ready to take the first step in your recruitment process, here are a few things that you should consider.
Would Hiring an Employee Actually Help?
If you are feeling overwhelmed by your business, you need to ask yourself whether hiring an employee would provide tangible relief. Are you overwhelmed because you lack vital organizational skills, have been neglecting your health, or have yet to strike the right balance between your business and personal lives? If so, bringing someone on board who will need to be trained, supervised, and mentored could potentially make your problem worse. On the other hand, if you need to hire someone to help you deal with a constantly increasing stream of orders, to free you to design new products to manufacture, or to give you more time to plan your marketing campaigns, the time may be right to take the plunge. As a general rule, if the employee will not eventually allow you to save money, make more money, or increase your profits, the time may not be right to hire your first employee.
With What Do You Need Help?
Make a list of the tasks you could entrust to your new employee that would benefit you and your business. Review your list carefully to determine the type of skills you need your first employee to possess. Do you need a generalist who can answer the phone, do a little data entry, run errands, and help pack orders for shipment? Do you need a specialist to manage your marketing efforts, handle sales calls, or manage your computer system and production technology? Do you need an office manager to take care of your invoicing, bank deposits, receivables, bills, and similar tasks? Do you need an operations manager who can help you streamline your production line, order your raw materials, and conduct your inventories? Once you know what you need your first hire to do, you will be in a better position to find the right person for the job.
What Can You Offer to Attract a Great Employee?
There is an old saying about money's ability to speak, but repeated surveys have proven that most employees are after more than just a paycheck. Many want the excitement of helping a company grow, or they want to feel that they are joining a company with a commitment to social, environmental, or global issues. Other candidates place more value on fringe benefits or perks, including the ability to work remotely, choose their own schedules, receive help with their health insurance premiums, travel for business, or receive stock options or other assets that could assist with their long-range financial goals. Think about what you might offer, especially any unique perks, and determine what these benefits will cost before you decide on a salary.
Do You Understand All Relevant Labor Laws?
Even if you only have one employee, there are still legal requirements that you must meet. The bulk of the federal labor laws can be found in the Fair Labor Standards Act, but you may be subject to local or state laws that are more stringent than the FLSA. The Internal Revenue Service will also require you to file reports and remit payments. Be sure that you understand all the legalities, including differentiating between employees and contractors, paying overtime, and issuing paychecks.
Do You Know How to Write a Recruitment Ad?
A good recruitment ad will convey just the right amount of information. List the mandatory skills or education, but be sure that the requirements are vital. For example, if you are hiring a generalist, how important is a college degree, an extremely fast typing speed, or many years of office experience? On the other hand, if you need to hire specialists, you need to find people who know more about their respective fields than you do. In your ad, include the basic duties and responsibilities that the candidate will be expected to handle. If you think that the perks you can offer are enticing, it would not hurt to include a couple of them in your ad. Be sure to state how applicants are to apply and what they should submit. For example, do you want them to mail their resumes to your virtual business address, or do you want them to paste their resumes in the body of an email?
How Well Can You Conduct Interviews?
There are many ways to conduct interviews. You can schedule in-person interviews, telephone interviews, or webcam interviews. Each method has its own drawbacks and advantages, so you need to consider these before you decide. The next step will be to write a list of questions to ask each candidate. Avoid predictable, stale questions, questions that require only a one-word response, or questions that could be construed as misleading, sexist, racist, or otherwise problematic. Make your questions relevant to the job, and use the questions to determine the candidate's problem-solving skills. Do not make any promises to any candidate that you will not keep. If you tell them that you will let them know when you make a decision, do it, even if you just send a short email to let them know that the job has been filled without elaborating on your reasons. If you do not tell candidates that you will get back with them, you are not obligated to do so. However, keep in mind that your plan for your company involves continued growth. The candidate you reject today could be the one that you need desperately tomorrow. Furthermore, you do not want candidates telling their friends and relatives that you are rude, a liar, or condescending.
Do You Know the Right Way to Orient a New Employee?
Do not expect a new employee to be able to hit the ground running the minute the first workday begins. Even experienced, well-educated employees need a little time to learn the ropes. At the very least, show them around so that they know where to hang their coats, store their lunches, or find any supplies that they may need. Take the time to give them more information about your business, your goals, and your company's mission. Ask whether they have questions for you, and give them coherent, unrushed answers. If necessary, show them how you want them to perform specific tasks. Do not forget to provide or collect the documents that you need for payroll purposes.
Closing Thoughts
Even after decades have elapsed, most successful entrepreneurs will tell you that they vividly remember the day that their first employee began work. Some acknowledge that they made mistakes and hired the wrong person, but others give their first hires credit for helping them succeed. Take whatever time you need to ensure that you can include yourself in the second group.