What do You Need to Live Full-time in an RV? 
Many people are rethinking traditional housing in favor of residences that afford them more freedom. These homeowners consider alternatives that range from tiny houses that enforce downsized living to live-aboard boats that allow them to set sail to paradise at a moment's notice.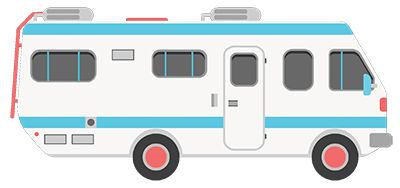 You will find that full-time recreational vehicle (RV) living is one of the most popular alternative housing options. To the delight of RV dealers, people in a range of demographics are trading in their house keys for ones that can power homes on wheels. There is the young couple that works full-time via the internet and wants even more freedom to explore sites across the continent. There is also the self-sufficient family that plans to give its homeschooled children more experiential learning options than they would normally have while studying in a fixed residence. Seniors and retirees have long dominated this adventurous group and have earned the snowbird moniker for their notable weather-motivated migrations.
Those of you who are considering full-time RV living may wonder what type of gear would be needed to live in a large, moving vehicle year-round. You may guess that you would require many of the things that you would use in a regular home; everything would just be miniaturized. While this may be the case in many instances, there are some other subtle differences between must-have items for full-time RV living and fixed site homes. Here is an abbreviated list of items that many full-time RV residents consider to be indispensable.
#1 Reliable Internet Access 
If you are self-employed, a reliable way to get and stay online will be at the top of your list of must-have RV items. If you plan to venture to remote camping destinations, you'll probably want to invest in mobile satellite internet. If you believe that your adventures will be closer to civilization, wireless broadband internet with a reputable carrier may be a more affordable option.
#2 Travel Berkey Water Filtration System 
Tap water that comes to your fixed-site residence is questionable enough, but you may definitely be putting your gastrointestinal system at risk by drinking water from campground hook-ups or random mountain streams. One easy way to ensure that you get clean drinking water while on the go is to bring along a high-quality water filtration system. The Berkey filtration system is portable, comes in a number of sizes and produces water that is considered to be purified. The Travel Berkey fits on the counters of most RVs and requires no electricity.
#3 Infotainment System 
While you will invariable consider the information rather than the entertainment portion of an RV's infotainment system to be essential, both are highly valued by modern RV owners. In particular, these systems contain navigational features as well as weather and traffic reports that are highly useful for full-time RV living.
#4 Solar Panels for Off-Grid Power 
Most camp grounds have electric hook-ups, and RV owners pay for their use. If your appliances are powered by alternative energy sources, you can possibly save on utility fees by not using the power at campgrounds. This independent power source is also useful when you travel to primitive camp sites. Establishment of off-grid power for RVs is most often done with the installation of solar panels.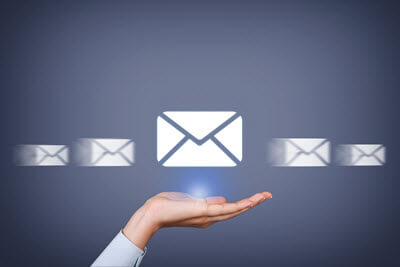 #5 A Virtual Mailbox for Your Postal Mail 
Traveling around full-time in an RV can make getting your postal mail a real challenge. What address do you use when you are constantly on the move? Signing up for a virtual mail account solves this problem. With a virtual mailbox, you receive scanned images of your mail on your computer, tablet or smartphone. You then decide what to do with your mail. You can have it scanned, forwarded, shredded or put into long-term storage.  
#6 A Bookmark for Good Sam's Club Campground Directory 
The Good Sam's Club represents a group of RV owners who originally were concerned with ensuring safe RV travel. Since many RV owners on America's roads are members, you will recognize the unmistakable willingness of most RV travelers to be "Good Samaritans" to fellow RV travelers in need. A comprehensive directory of RV parks throughout the United States and Canada is a part of the Good Sam's Club offerings on its website.
#7 Space-Saving, Multi-Tasking Appliances 
If you want to enjoy the same quality cuisine that you can make in a fixed-site home, you will need similar appliances. The ones that you choose for your new residence should have multiple uses. For instance, you can use the low-profile, high-powered Blendtec blender as a multi-purpose food processor to make smoothies, nut butters, soup, ice cream, flour and much more. Other useful devices include a Crock-Pot and a toaster oven that can mounted under a cabinet. A portable, outdoor grill is also a good way to keep cooking smells outdoors and away from your compact living space.
#8 Plastic Storage Bins 
RVs are designed to withstand all types of precipitation, but accidents happen. Storms can bring damaging leaks, and it is best for you to have plastic storage bins on hand to protect electronics and important documents.