Registered Agent Explained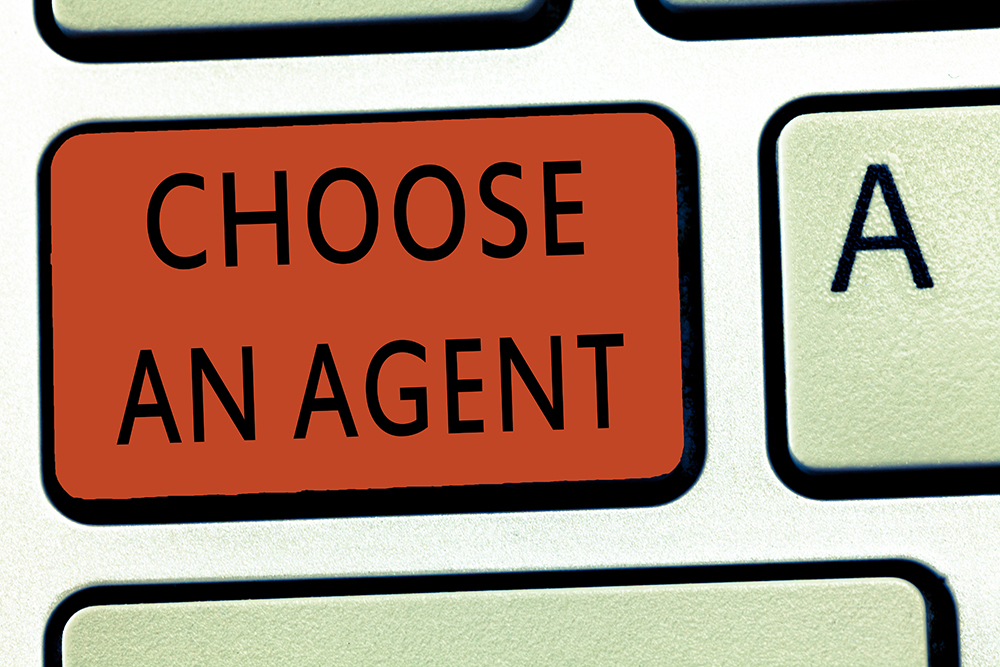 When you launched your home-based business, it may have been a one-person enterprise that operated as a sole proprietorship. As your business grew, you may have decided to choose a different business structure that would provide you with better protection of your personal assets, reduce your taxes, or enhance your credibility in the eyes of potential customers, vendors, or lenders. If you are planning to form a limited liability company or a corporation, you may not realize that you will need to designate a registered agent for your business.

What is a Registered Agent?
A registered agent is an individual or a business with a physical address in a state in which you transact business. This could be your home state or an entirely different state. If you have a business presence in multiple states, you will probably need to have a registered agent in each; there are only a few states that do not require a registered agent. Depending on the state, a registered agent may be called a statutory agent or resident agent.

Registered agents perform a vital service, but their responsibilities are somewhat limited. They are to be consistently available during normal business hours to receive a summons or other legal notices on your behalf, and they must provide you with timely notification of these notices. Your registered agent will also receive any communications from the state, including the forms for annual reports, franchise taxes, and other filings. A registered agent may perform other services, such as providing you with a virtual business address, in their capacity as a registered agent, they are not obligated to perform tasks that would normally be handled by an employee or officer of your business.

What a Registered Agent is Not
There are many possible choices for your registered agent, including your attorney, accounting firm, relative, or employee. Each of these may owe you a different level of service. However, some people who choose a third-party entity to act as their registered agent fail to understand exactly what a registered agent does not owe their clients. Since your registered agent's physical address will be a matter of public record, your agent could face a variety of potential scenarios that are beyond the scope of their duties.
 1. A third-party registered agent is not your salesperson. Your customers should not be instructed to view or pick up products at your agent's address, and you should not expect your agent to field phone calls or in-person queries about your goods or services.

 2. Your registered agent is not your spokesperson. In their capacity as registered agents, they do not issue press releases, field questions from reporters, or make public statements about you or your company.

 3. Your registered agent is not your bookkeeper. Even if your agent happens to have accounting or bookkeeping experience, the duties of registered agents do not include filling out tax forms, making your bank deposits, or invoicing your clients. As registered agents, their duty is only to ensure that documents and forms are forwarded to you in a timely manner.

 4. Your registered agent is not your financial partner. Registered agents are not liable for the actions of their clients, including the payment of their fines, judgments, or other debts. Unless they specifically offer the service, registered agents are not obligated to accept parcels or letters for which a payment is due upon receipt.

5. Your registered agent is not your personal assistant. Registered agents should not be expected to liaise with a client's travel agent, remind clients of dental appointments or other personal commitments, or collaborate on a client's outgoing personal correspondence.

 6. Your registered agent is not your legal representative. Although your company attorney could be your registered agent, legal matters are not included in the scope of duties provided by a third-party registered agent entity. They do not offer legal advice, prepare wills, or draft partnership agreements or documents of incorporation as part of their registered agent duties.

 7. Your registered agent is not your marketing manager. Registered agents are not responsible for helping clients create or execute marketing campaigns. Although some third-party providers may offer additional services, never assume that it is acceptable to include your registered agent's email address or phone number in your marketing materials.

 8. Your registered agent is not your copywriter, proofreader, or editor. Clients have the responsibility to ensure that their addresses are correct on all tax forms and other correspondence. Whether creating an ad or responding to an official notice, clients are responsible for their own spelling and grammar.

9. Your registered agent is not a psychic. If your mailing address, phone number, or email address changes, it is your responsibility to notify your registered agent. If you fail to do so, you might fail to receive important documents. Similarly, if you need to change your payment method, it is also your responsibility to provide your registered agent with the new information.

How to Choose a Registered Agent
Since a registered agent must be available during normal business hours day in and day out, it may not be wise to make a relative or employee your registered agent. Your accounting or legal firm might be a better option, but you should be sure to check their fees for the service. If you look at our pricing structure, you will see that PhysicalAddress.com does not charge customers utilizing our other services for acting as their registered agent in any of the areas in which we have a physical presence, including Texas, California, Florida, Nevada, and New York City. Our services include virtual physical addresses, envelope and content scans, and secure shredding. It is easy to sign up, and you can pay monthly or annually. To learn more, contact us through our website or call 844-888-6364.