USPS Bankrupt: Home Businesses Need Backup Plans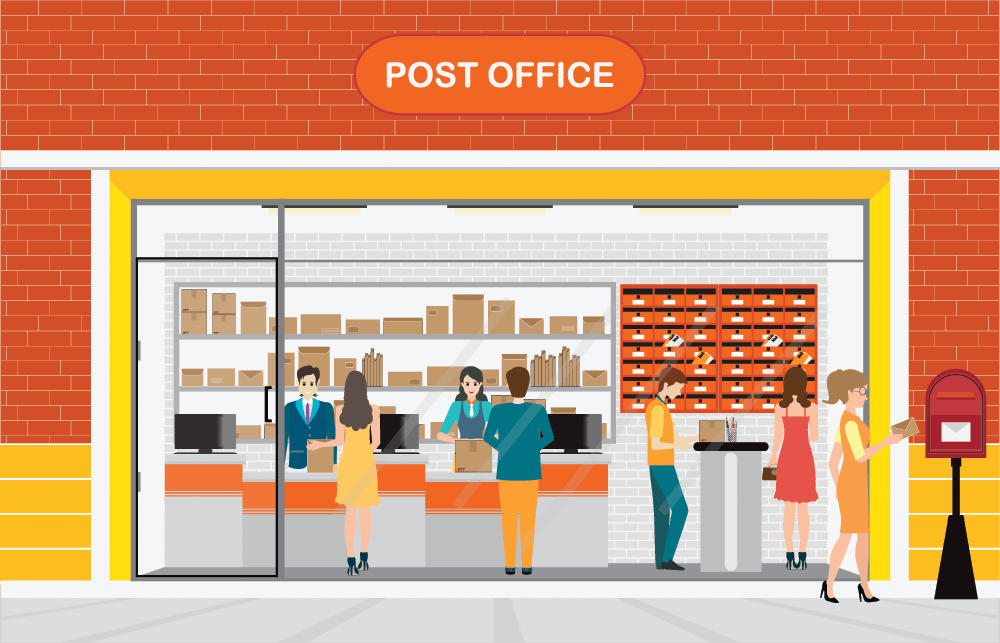 There is no doubt that the COVID-19 pandemic has drastically altered the normal lives of billions of people around the world. In the United States, shelter-in-place orders, the closure of nonessential businesses, and a massive spike in unemployment claims have all had an effect. The coronavirus aid bill offered some relief to individuals as well as small businesses and large corporations. Airlines, hospitals, state and city governments, and educational facilities were all eligible for relief. Notably missing from the package was any significant help for one vital agency: the United States Postal Service. Although the package included a loan of $10 billion for the USPS, final approval has not been given as of the time of this writing. While $10 billion may sound like a massive amount of money, it would be just a drop in the bucket.
The USPS has been in dire financial shape for many years. However, until the coronavirus pandemic struck, many Americans paid little attention to this fact. According to the U.S. Government Accountability Office, the USPS lost a total of $69 billion during the 11 years ending in 2018. Estimated losses for 2019 are approximately $7 billion, and 2020 is shaping up to be even more financially devastating. Megan Brennan, the current postmaster general, announced on April 9 that the USPS could be out of money by the end of September, possibly threatening the agency's ability to operate. The figure of $75 billion has been floated as the amount that is needed to restore the USPS to financial security.
The news led many to fear that the USPS would soon close down. Panic struck deep, especially in rural areas that are not well-served by UPS, FedEx, and other alternate carriers. Few experts believe that the USPS will go out of business, however, but rate hikes are almost certain to appear. President Trump, who has stated he will not approve any loans unless the USPS agrees to raise rates, has implied that rates should be tripled or even quadrupled.
Where does this leave the millions of home-based businesses that rely on the USPS for shipping their orders and delivering their inventory or materials, especially those already struggling to keep their businesses going during the current economic downturn? The actual impact of the financial woes of the USPS are currently unknown, but all signs point to a rate increase or a series of rate increases. Instead of waiting for the shoe to drop, it would be a good idea to look at developing a contingency plan.
1. What other carriers offer regular service in your area? The USPS has a legal mandate to provide service to every address in America. Private carriers have the luxury of refusing to serve unprofitable routes. If you live in a rural county with a total population of just a few thousand people, you may have limited choices. You might need to take your packages to the nearest town with a carrier's office, for example, or need to register to have your shipments picked up on only certain days.
2. How do the rates of other carriers compare to the USPS? Naturally, everyone's rates will likely be changing in the near future, but you can get an idea of which choice would be the second-best option.
3. How would a rate increase by the USPS affect your pricing? Many businesses offer free shipping to entice customers to purchase their product over a competitor's, and some businesses offer free shipping for orders over a certain amount to encourage customers to spend more. Make a few calculations to determine the impact of increased shipping costs on your profit margin. For example, would a product still be profitable if rates increased by 50%? Would it still be profitable if rates doubled? By knowing this in advance and watching for announcements of rate increases, you will be better prepared to adjust your prices at the right moment.
4. Would using a common carrier violate any local ordinances? Although rare, there are a few communities with legal restrictions on home-based businesses that include specifications on the number of vehicles delivering goods to your home on a single day. Although FedEx, UPS, and USPS are often specifically exempted, carriers that use trucks with more than two axles or that have gross weights exceeding a certain limit may be limited or banned.
5. What possible steps might you be able to take to reduce the weight or volume of your outgoing shipments? Naturally, you want to protect your products while they are on their way to your customers. However, could you use a smaller or thinner box? Would it be possible to ship some items in padded mailers instead of boxes? Evaluate your product packaging as well as your packing choices.
6. If you use a virtual address service, review the services that the company offers. If it is a local company, can you pick up packages at their location? What do they charge to forward packages? Visit their website to learn whether they offer services that might be helpful now or in the future.
No one should panic over the problems faced by the USPS. In all likelihood, the post office will survive, and rate increases will be gradual instead of abrupt. However, it never hurts to increase your awareness of potential issues that could derail your home-based business. Do not lose any sleep over the USPS, but make sure to stay informed so that you know when rate hikes are announced. You may also consider an account with PhysicalAddress.com; we provide home-based businesses with a business address and the ability the manage business mail online. We always provide a number of shipping options, which allows you to compare prices between carriers.