The Attraction of a Virtual Office
Many entrepreneurs start out in a home office. Maybe, you have an unused corner of the basement, or even a nook in the main living area of the house where you run your home business. As your business grows, it may take over more than just the small space that worked fine during the business launch. Soon, your family may wonder when you'll move on to a real office. Your postal carrier may ask the same thing when your business mail no longer fits in your home mailbox.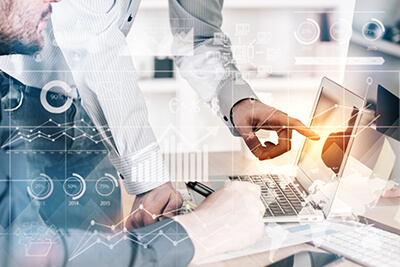 Your Business Image
Your business image, especially during the start-up stage, is important to your success as an entrepreneur. Like many home business owners, you may not have the funding to rent office space, or hire assistants. What about your business mail? You may miss important correspondence if your business mail gets lost in the pile of personal mail and weekly advertisements. A virtual office can help you create a professional image without disrupting your home space. You'll have a physical address, often with a suite number dedicated solely to your business. A virtual business address boosts your image without the overhead associated with office space. A dedicated business address may also prevent trouble at tax time.
Introducing the Virtual Mailroom
Imagine a world where you have not only your own business address, but a service dedicated to receiving and sorting your mail. A virtual mailroom receives your mail, scans the envelope and the contents, and uploads everything to a secure website. You then can view your mail and determine whether it gets shredded or saved for future action, such as bill paying. Using a virtual business address for mail forwarding means better organization for your business.
The Paperless Office
Many home business owners today are concerned about the impact their paper use has on the environment. One way to work with less waste is to create a paperless office. A virtual business address in the USA allows paper correspondence to be stored online. You decide which documents need to be printed at your home office. The rest can either be stored on the server of the company providing your virtual business address mail forwarding, or shredded. This is a win for you, the business owner, and the environment.
Protect Your Privacy
Another advantage of a virtual business address mail forwarding service is retention of privacy. There is no need to provide your personal address to business clients. All paper correspondence and packages are sent to your virtual business address for processing.
Welcome to the Virtual Business World
Large corporations have used virtual technology to help run their businesses for several years. Entrepreneurs may be a little slower to get onboard, but with the growing number of options available for home business owners, it makes sense to join the virtual business world. A virtual business address offers entrepreneurs a wide range of virtual office solutions.