Sometimes, it may seem like physical mail is not very necessary in the age of paying bills online. But, this could not be further from the truth. Thanks to mailbox forwarding services, it can be a breeze to merge the physical and digital worlds in a way that works for your life.
If you only have a physical mailing address you may find yourself limited in what you can do with your mail. With a virtual mailbox, the freedom is yours.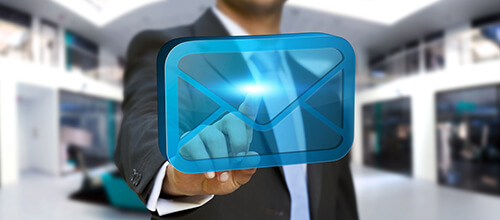 Cut the Clutter
Think about how much mail you receive in each year. It all must go somewhere, right? Sure, you can stuff it all somewhere when you're done reading it, but what about when you run out of room? It can't just be thrown out, that's how identities get stolen. It needs to be shredded.
Shredding is expensive though, and spending $200 on a shredder makes little sense for most people. A mailbox forwarding service it can be taken care of for you, while you keep a digital copy for your records.
Travel the World
Have you ever gone on a vacation and had to stop mail at your address or risk having a box stuffed to the gills and an angry postman? If so you can probably see why having all your mail managed can make life easier.
Not only do you keep your mail collected, but you will be able to see everything sent to you at the drop of a hat. Never again will you miss something important because you're not there to receive it.
Move Away
Not everyone is lucky enough to be able to buy a house and keep the same mailing address for the rest of their lives. For the rest of us, we often must move across town, across the state, or even across the country.
The last thing you want to realize after a big move is that you didn't set up a forwarding address, and that some of your most important papers are being delivered to a stranger. When you have a mailbox forwarding service, you don't need to spend an entire Saturday changing your accounts, you can seamlessly keep receiving all your mail.
The physical world is limiting, but when the two are combined, you can unleash the best of both worlds.