As a professional, you know that your home-based business offers the same level of quality and professionalism as any large office-based operation can provide. However, your potential clients and customers may need some convincing.
Consumers are frequently skeptical about small businesses. A company operating out of the owner's garage may have top talent and superior quality, but would-be customers may be turned off by the prospect. If they know the size of an operation, they may fear that it will shut down without warning, deliver sub-standard results or otherwise fail to live up to expectations.
In order to build trust and successfully land the best clients, it's important to present your business the same way as a large corporate entity might. This means maintaining a professional web presence, using a real address and phone number, and providing the types of "social proof" that customers tend to expect.
Real Business Address
A real business address will go a long way toward establishing credibility for your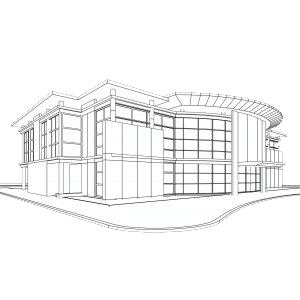 operation. It can also help you keep your personal and business lives separate. It is indispensable when you consider that it keeps your home address private and unwanted visitors at bay.  As you can see, investing in a virtual business address can be priceless.
A virtual business address is a physical mailbox where physical mail can be sent. Any mail received will be scanned and made available to you electronically. Even if you don't intend to receive mail, simply having a "real" business address can make you look more professional.
Real Phone Number
 A business phone number that you answer is a must. In today's tech age too many small businesses don't answer the phone and have limited ways to contact them.  Don't make that mistake. There are tons of services, some even free, where you can get a business phone number.  Google Voice is one of them. TextNow is another.  
Maintaing a Professional Web Presence
When you don't have an office, your company's website serves as a virtual "storefront" for possible customers. Make a good impression by investing in a professional design and dedicated hosting. When your website looks as polished as a major corporation's, no one will notice or care that you're a one-man operation behind the scenes.
While you're setting this up, it's also a good idea to establish a presence on social media. Create professional profiles everywhere your customers are likely to be, modeling their style and content on other successful businesses in your niche.
By presenting yourself as a professional business, you can win over the trust of your clients and see greater success. 
PhysicalAddress.com is a cloud-based virtual mail and address service. We provide a secure streamlined service that delivers high-quality mail scans directly to a client's online private virtual mailbox. Access to mail is available across multiple platforms, including iOS and Android. The mailbox forwarding service allows our clients to view, open and forward mail from anywhere at anytime.Business clients can setup a virtual business address by leveraging multiple premium physical addresses offered by PhysicalAddress.com to attract international clientele, set up a Corporation or LLC, market their company and virtualize their postal mail.