Making a favorable impression is important in the business world. Companies reap numerous benefits from having a formal U.S.-based business address. When your clients and customers see that your company has a professional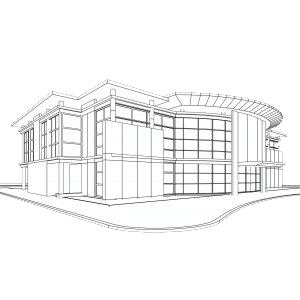 local mailing address, it improves the organization's image and credibility. The address enables an organization to make an initial inroad into a new market or sustain a current endeavor. A U.S. business address projects stability and makes it easier to communicate with officials, partners and clients. An American street address may also be required for marketing purposes and government paperwork or opening a U.S. bank account.
One potential option is to get a post office box from the U.S. Postal Service, a USPS-approved vendor or a private mailbox offered by an office supply store or a parcel delivery company. The cost will vary based on the location and size of the mailbox. As a result, this may not be the most cost-effective option. These boxes have several other drawbacks. In some cases, someone must physically check the box on a regular basis. Another issue is that parcel service companies will not deliver packages to a USPS P.O. Box. Depending upon the service provider, the organization may forward the mail to another address without sorting it. This means that they will charge your organization for forwarding junk mail and other correspondence for which you have little or no use. A P.O. Box may not be sufficient for some legal transactions. Listing a P.O. Box in the address line is far less impressive than a street address.
A virtual office address provides an address as well as several amenities, including mail processing, handling and forwarding, based on your company's level of need. A street address is also superior to a P.O. Box because it can receive packages delivered by parcel services. Unlike a post office box, a virtual office gives its clients an authentic street address that bolsters the company's professional reputation. These services typically send an email or a text when mail arrives. You may have to wait until your mail is forwarded, which can cost you valuable time.
This shortcoming can be avoided by a virtual mailbox and delivery service. Offered by PhysicalAddress.com, this mail service also provides an actual address, handling service and much more. Your mail is delivered to the physical address that you select. The mail is scanned and uploaded to your virtual mailbox, which you can access from any location at any time through an iPhone or Android app. You can quickly view and manage the information on your electronic device. After you review the data, you can instruct the company to forward, shred, recycle or discard the mail based on your preferences. You store the mail digitally online and have only the pieces that you physically need forwarded to you. The online data features Evernote integration. The plan offers unlimited data storage as well as the option for a multiple user interface console.
The service provided by PhysicalAddress.com is reasonably priced and can be tailored to fit nearly any budget. Associates undergo a rigorous background check to ensure mail security. PhysicalAddress.com launched their virtual mail and virtual business address services over three years ago and already have thousands of clients.