FAQs About Starting a Home-Based Business in Georgia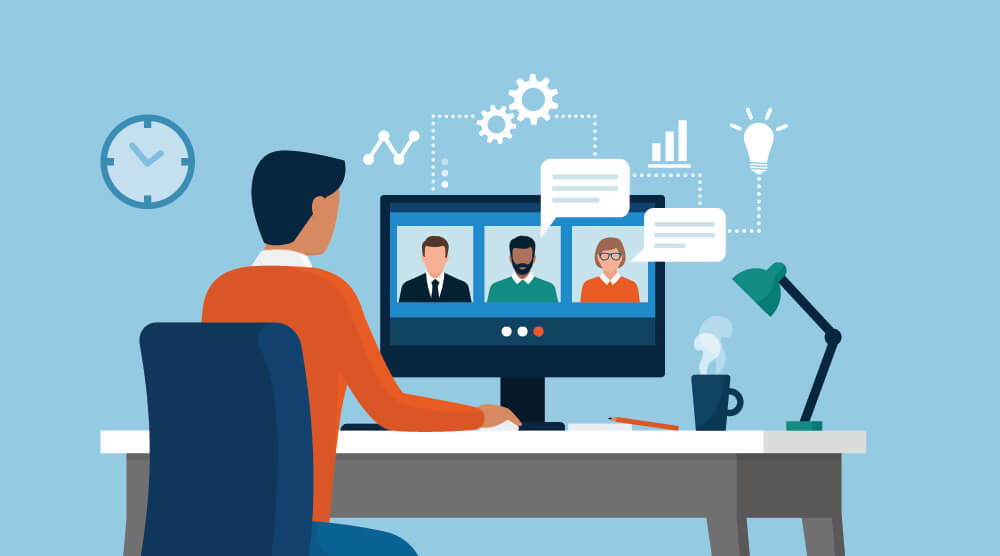 Launching your own home-based business can be exciting as well as a little bit scary. On the one hand, you look forward to being your own boss, setting your own work hours, and controlling every aspect of your business. On the other hand, you realize that you still have things to learn if you are to make your business a success. Before you travel too far down the road, you might want to review the most commonly asked questions about starting a home-based business in Georgia.
What Is the First Thing I Should Do When Planning to Open a Home-Based Business?
Entrepreneurs often know that they need to research various strategies to determine whether their idea is worthwhile. They frequently know that they need to research federal labor laws, including the distinction between employees and independent contractors. However, many people forget that they need to research local codes and ordinances related to the operation of a business within a residential neighborhood.
It is important to remember that every local government has the authority to enact laws about home-based businesses, so there are sometimes major differences between cities. For example, Atlanta requires all businesses to have a tax registration certificate and a business license, while Savannah requires a Home Occupation Permit. Local ordinances can limit the hours that the business can receive clients, the number of employees that can work onsite, or the maximum square footage that a home business can occupy.
What Business Structures Are Allowed in Georgia?
The business structure you choose will affect your personal liability level, your tax type and rates, your business reporting requirements, and other considerations. If you do not choose a different structure, your business is a sole proprietorship by default. Other common business structures in Georgia include general partnership, corporation, limited partnership, and limited liability company.
What Is a Fictitious Name?
Any entity that does business under any name other than its legal name must register its fictitious name. This is also called a doing-business-as, or dba, name, or a company's trade name. If you are operating your business as a sole proprietorship, your business name and the name on your driver's license or passport must be the same. If there is a discrepancy, you must register your dba. For example, suppose your legal name is Flora Doe, but you want to start a home-based floral arrangement service and call it Flo's Flowers. You would need to register your dba. The rule also applies to corporations, LLCs, and partnerships that do not use their company's legal name.
Can I Use My Home Address as My Business Address?
Like every other state, Georgia requires a physical address to register a business. Therefore, you cannot use a post office box as your business address. You can use your home address, but this might not be the best option. Business filings are considered public records, so anyone can find your name and home address. A better choice might be an economical Georgia virtual business address. These are physical addresses that can be used as your business address to help protect your privacy, enhance your professional image, and provide online access to your postal mail no matter where you are. Unlike the post office, virtual address services can accept mail from FedEx, DHL, UPS, and other common carriers. Other services are typically available, including registered agent services.
Do LLCs, Corporations, and LLPs Need Registered Agents in Georgia?
Yes, they do. A Georgia registered agent is a business or individual with a street address in Georgia who will be available at all times during normal business hours to receive legal notices and official communications on your behalf. Although some entrepreneurs name themselves or a relative as their registered agent, this decision can have unfortunate consequences. Should an officer attempt to serve a legal summons and find no registered agent available at the stated address, it is possible that the business license could be revoked. Therefore, you or your appointee will need to be physically present at the stated address during normal business hours on every business day.
Is Workers' Compensation Mandatory in Georgia?
As your home-based business grows, you will likely find yourself hiring employees to assist you. In Georgia, workers' comp insurance is mandatory for all businesses with three or more employees, including LLC members, corporate officers, and part-time employees.
Where Might I Find More Information About Starting a Home-Based Business in Georgia?
Your local chamber of commerce is a good place to start. You might also want to spend some time browsing this website operated by the Georgia Department of Economic Development. Another excellent source of information is the official site for the Georgia Secretary of State.