While there are various ways to organize and run a company, small businesses make up a significant part of the American economy. In fact, almost every U.S. company qualifies for this designation with less than 500 employees. For 38 million of these ventures, the company is headquartered out of a personal home and for a good reason. While lack of working capital kills most new businesses at an alarming rate, a full 70 percent of companies that operate out of a residence find success within a three year period.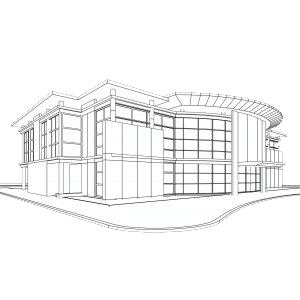 Keeping expenses in check is good business sense, but few owners want to publish their home address. Do you even need a street address for your home-based business, and what are your options if you decide to use one?
Do You Need a Street Address?
In truth, you can use any address you want on business correspondence, advertising or to receive billing for your company, and this is good news when you are concerned about your family's privacy. You are required to register one physical address for official correspondence, however, when you organize your company as an LLC, corporation or partnership, and owners often select the street address of one of the partners as the official contact. This registration is a matter of public record, some people dig up this information for nefarious purposes. To maintain your privacy you may want to use a third-party virtual address service.
Physical Address or Post Office Box?
Because a good portion of home-based businesses are service oriented, it is common to spend much of the working time outside the office environment. In many cases, owners resort to a post office box to separate their business and personal affairs. This approach not only helps you organize paperwork but also provides a layer of security and anonymity for your family. Still, there are significant pitfalls to using the post office as the official address for your company. If your client base perceives your operation as unprofessional, you may lose potential revenue and harm your reputation. Also, if your customers are unable to reach you quickly, they lose trust in your ability to deliver timely and accommodating customer service, so it's important to do some research before resorting to a post office box as your official address. You should also consider that third-party carriers generally (UPS, FedEx, DHL) do not deliver to PO Boxes.
Owning an operation that you run on your own or with just a few staff means that every dollar you spend needs to be targeted, purposeful and efficient. Simply put, you can't afford to waste money, and there may not be resources available to rent an office location. Still, using a P.O. Box for your business can create credibility issues, so what's a smart home-based business to do? Luckily, there are alternatives available that offer you the benefits of a real street address without risking your family's privacy.
Exploring Your Choices
There are several options available if you want to have a published street address for your business that is not your home address. The post office, for example, can assign a physical address to a P.O. box upon request, or you can rent a mailbox at a private delivery company that offers the same option. However, these alternatives require you to travel to the location to pick up your mail, making them less than ideal for busy business owners. If you find yourself pressed for time, you might find that a virtual mailbox service is the best of both worlds.
What Is a Virtual Mailbox?
Using a virtual mailbox provides all the benefits of having a real street address without going through the hassle of mail pickup. Like a physical mailbox service, your company is assigned a street address and a PMB #, box # or suite #, but your mail is delivered to the service instead of your home. However, you don't have to pick anything up in person because all your correspondence is scanned and uploaded to your private account, and you can read it on your phone from any location via an easy to use app. Not only is using a virtual mailbox affordable, as low as $10 per month, but you can keep the same street address and suite # even if your company moves physical locations. Some of these companies do not lock you into a contract and thus you can cancel any time if your needs change.
Small businesses deal with challenges every day, and managing client contact is just one of the concerns you face. While you don't have to reveal your real street address to your customers, many companies find that having a physical address is beneficial. The good news is that you can have a street address without risking your privacy. Using a virtual mailbox service like PhysicalAddress.com is the best way to conveniently access all your business correspondence from your home, office or even when you're out getting the job done.