For whatever reason, you've determined that your California LLC has served its purpose. Whether you're moving on to bigger and better things or simply at the limit of your ability to fulfill your mission, you can't leave a mess in your wake.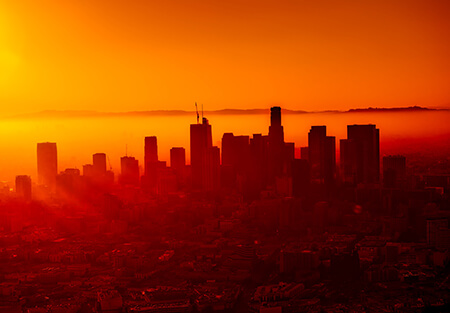 Here's how to formally dissolve your enterprise so that you can start from a clean slate and avoid personal liabilities.
Deciding How to Dissolve
In California, there are three primary ways to dissolve an LLC of your own accord:

If your LLC is under a year old and free of non-tax debts, investments and assets, you can file a Short Form Certificate of Cancellation. Bear in mind that you can only use this option if you haven't conducted business since filing your initial articles of organization. You'll also need to have received approval for dissolution in a majority vote by your members.

In all other cases, you'll need to file a Certificate of Cancellation together with a Certificate of Dissolution.
Most filings are fairly straightforward since you can just download the paperwork online, but don't dive in just yet. Was your company operating as a foreign, or out-of-state, entity? If so, you'll need to follow that state's procedures to dissolve in addition to filing your California Certificate of Cancellation. Foreign LLCs are also prohibited from filing the Short Form Certificate of Cancellation.

Filling Out the Forms
The Certificate of Cancellation and Certificate of Dissolution forms share some similarities. Both require you to include the

Company's filing number, which you can find on your initial registration document and any amendments that you subsequently submitted to change your name,

Other optional relevant info, like the reason for your dissolution in the event that it wasn't prompted by a formal member vote, and

Names and signatures of the individuals filing the form along with the name and address of a point of contact who can receive further communications regarding the dissolution process.

A Short Form Certificate of Cancellation gives you extra space for other details. Such supplemental information may include whether you've satisfactorily discharged any debts and assets that the LLC owned, and how you came to the decision to dissolve.

Submitting the Forms and Tying Up the Loose Ends
Once you've completed all of the paperwork, all you have to do is mail everything to the address indicated on the forms. California doesn't charge anything to file for cancelation or dissolution, although for $15, you can expedite your case by submitting it in person at the Sacramento office of the Secretary of State.
Minimal fees don't necessarily mean that you'll get away scot-free, however. For instance, if you're behind on your tax returns or have outstanding penalties, fees, balances or interest, then you'll need to pay the state's Franchise Tax Board; unless you're fine with people coming after you for the remaining sums. Failing to handle your tax obligations might prompt the Secretary of State to deny your termination request, so it's best to get these liabilities out of the way before moving forward.
Once you've completed the submission process, you can usually expect things to wrap up relatively quickly. You can also check the Secretary of State's website in advance to find out about current processing wait times.
PhysicalAddress.com is a cloud-based virtual mail and business address service. We provide a secure streamlined service that delivers high-quality mail scans directly to a client's online private
virtual mailbox
. Access to mail is available across multiple platforms, including iOS and Android. The
mailbox forwarding
service allows our clients to view, open and forward mail from anywhere at anytime.Business clients can setup a
virtual business address
by leveraging multiple premium physical addresses offered by PhysicalAddress.com to attract international clientele, set up a Corporation or LLC, market their company and virtualize their postal mail.