Building Business Credit for Your Home-Based Company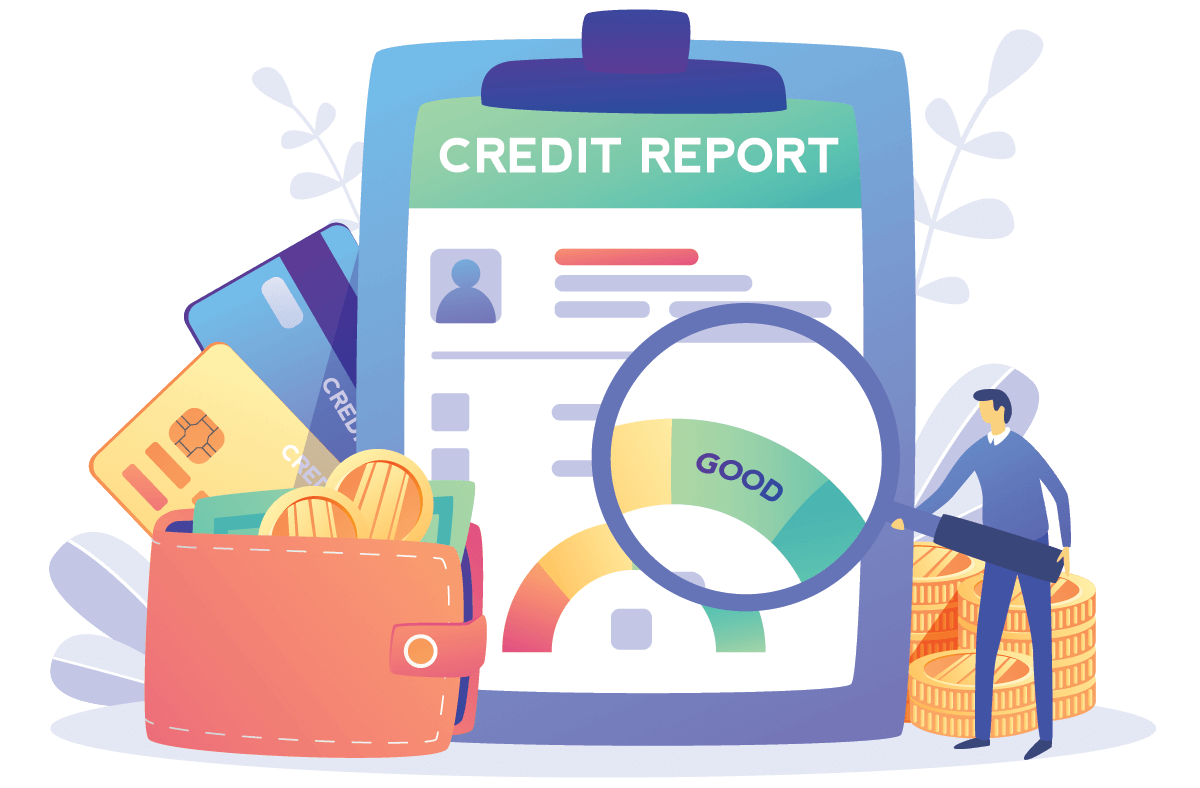 If you have used your own funds to start a home-based business, you probably have a personal credit history. Your home's mortgage, your personal credit cards, your auto loans, and similar consumer accounts are all part of your credit history. Your credit score is an automated calculation that assigns values to the items on your credit history that reflect information about your accounts. Credit scores are calculated and reported by one or all three of the major agencies, which are Experian, Transunion, and Equifax. Each credit reporting agency differs slightly in its algorithms, but the primary information used includes the number of open accounts, when you opened them, your credit limit or line of credit, how much you owe on each account, and your history of paying your bills on time. This is basically the same information that the agencies will report for your business credit.
Why Building Business Credit Is Important
Multiple studies have found that running out of cash is the primary reason that all new companies fail, including home-based businesses. Even if you have been able to fund your business expenses so far through personal credit cards, savings, or your salary from a traditional job, as your business grows, you might find yourself in need of additional funding. Having a healthy business credit score can give you more options to obtain financing if you need a source of funds in the future to take advantage of opportunities to expand your company or product line. Furthermore, your company's credit score can help you obtain better terms and interest rates, and it may even save you some money on your insurance premiums.
Why Separating Business and Personal Credit Histories Matters
In addition to the advantages listed in the section above, a separate credit history for your business helps protect your personal credit. You may already know that it is wise to separate your business and personal expenses by using separate bank accounts and credit cards. This makes it easier to accurately track your business revenue and expenses, which can help ensure that you do not overlook legitimate deductions when you file your taxes. Furthermore, the separation helps you obtain a clearer picture of the profits or losses generated by your business.
However, one of the major drawbacks of mingling your business expenses and earnings with your personal accounts is that you are personally liable for debts you incur for your business if you incur those debts in your own name. Should your business hit a bump in the road, your personal credit score could take a beating if you have to make a few payments late. If your business fails, lenders could hold you personally responsible for all unpaid balances. Your home and other personal assets could be placed in jeopardy, and your damaged credit score could make it difficult or impossible to secure the loans that you need to replace what you might have lost. If you have a separate credit score for your business, your personal score will not be affected if your business encounters financial difficulties.
Establishing Business Credit
It is not particularly difficult to establish a credit history for your home-based business, but there are typically three things that you need to do first.
1. You will need to choose a business structure that establishes your business as a separate legal entity. Limited liability companies and corporations are two examples of legal entities that will help you protect your personal assets and credit history. If you launched your business as a sole proprietorship, you do not have this kind of protection, but it is relatively simple to change your business structure.
2. You will need an employer identification number, or EIN, from the Internal Revenue Service. An EIN serves a function that is similar to the function served by your personal Social Security number.
3. You will need to open a bank account in your company's name. A business checking account is likely to be the best type of bank account to choose; you will be able to write checks to pay your business-related bills, including your payroll, and you can use the associated debit card instead of a personal credit or debit card.
You might also want to consider using a virtual business address instead of your home address. Most banks will not accept a post office box as a valid address when opening an account, and you cannot use one when applying for business licenses or registering your business entity. Furthermore, keep in mind that the address you use for your registration or license will become a public record, so a virtual address can help protect your privacy.
Once you have completed the above steps, you can start building a credit history for your business. If you purchase materials, supplies, products, or equipment, try to open accounts with vendors who will report to business credit reporting agencies. The three major agencies are Experian, Equifax, and Dun & Bradstreet. You can register your business with these three agencies yourself.
Guard and Build Your Business Credit
Always pay your bills on time, and pay at least the minimum due. It is much better for your credit score if you pay your balances in full each month. Demonstrate your ability to use credit wisely by charging no more than 30% of your total available credit. For example, if you have a $500 line of credit from a vendor and a $1,000 limit on a business credit card, your total available credit is $1,500. Therefore, you should avoid having charges of more than $450 at any one time. If your balances exceed 30% of your total available credit, your business credit score could go down. Monitor your scores regularly to keep track of your progress, identify any mistakes, and protect yourself from fraudulent activities.
Be Consistent and Patient
It takes time to establish and build a credit history for your business. Be patient and consistent, and you will see your credit score change. Try to avoid applying for too many credit cards, loans, or lines of credit in a short period. Although it might seem like a shortcut, too many hard inquiries can harm your score; lenders may think that you are overextending yourself or desperate for funding.