Budget-Friendly Ways to Market Your Home-Based Business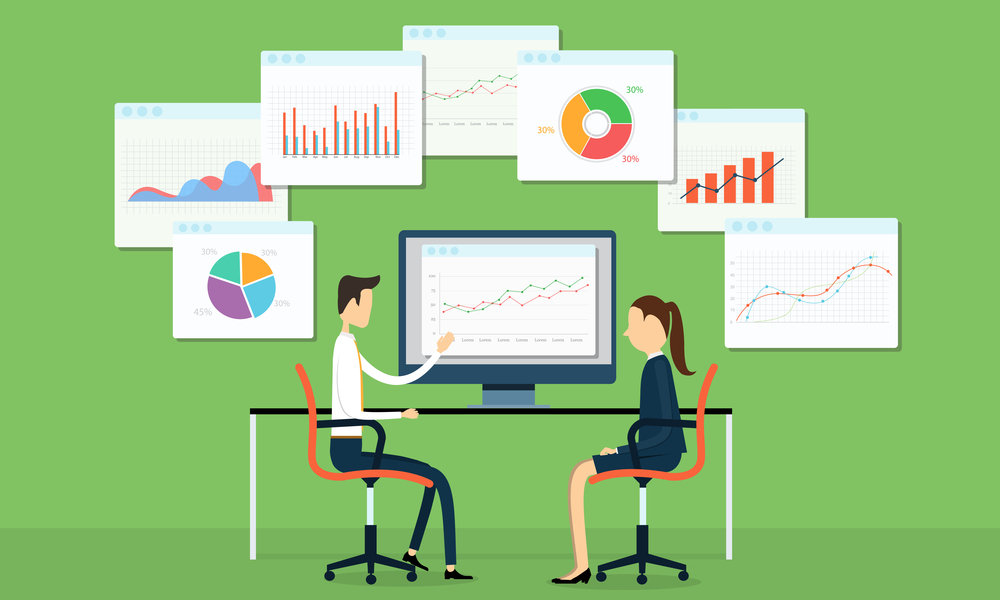 If your home-based business is to succeed, you will need to promote it so that potential customers can find you. This means that you need to create a marketing plan that will let people know what you offer, why you are the right choice, and how they can contact you. Unfortunately, many novice entrepreneurs mistakenly believe that marketing and advertising are synonyms, and they are wary of investing in expensive ad campaigns. In reality, advertising is only one part of a marketing plan, and many home-based businesses find it unnecessary to pay for printed display ads, direct mail campaigns, radio spots, and television commercials if they follow an effective marketing strategy. However, if you do find that direct mail is a good option for your business use case, then get a virtual business address and manage your business mail and address online. The great news is that there are many ways to market your business that are free or extremely economical. Here are some effective, budget-friendly ways to market your home-based business.
1. You need an online presence. Multiple studies have shown that the overwhelming majority of your customers will begin with an online search to locate companies in their area that provide the services or products that they need. A website is ideal if it is easy to navigate, fast to load, and professional in appearance. Even a single page that tells potential customers where you are located, what you offer, how to contact you, and why you are the right choice is better than no presence. If your budget allows, you can have a professional design your website. If you feel up to the challenge, you can find free templates that you can customize to suit your needs. However, one thing that you should pay for is a unique domain name. Your domain name should be easy to remember, and it should be relevant to your company name or service. Having a unique domain name allows you to enhance your professional image by having an email account that is not tied to a free service such as Gmail. When your email account ends in @YourCompany.com, customers will be more likely to think of your company as established, reputable, and professional, but having a unique domain name is also critical for the next item on this list.
2. Customize the URL of your social media pages. If you have ever looked at the default URL of your Facebook or LinkedIn page, you may have found that it contained irrelevant numbers and symbols that offered no direct link to your company. What you might not realize is that you can customize your URL so that it contains little more than your company name. Best of all, it is free, and it does not require any programming skills. Most social media sites offer users the ability to customize their URLs, and they even provide step-by-step directions to complete the task. When customers search for your company name, your social media pages will show up.
3. If you want your business to show up on Google Maps and other location-based features, you need to set up a free Google My Business account and profile. After creating them, you then need to verify or claim them. There are many excellent tutorials on the subject on YouTube and elsewhere; Google also offers directions on how to perform all phases of the process, but many people find it more helpful to watch someone go through the steps than to try to follow Google's written instructions.
4. Blog regularly. Post short blogs on your social media accounts, and link them to the longer version posted on your website. Blogs should not be overtly promotional. Instead, offer information that will be useful to the reader that is also relevant to your business. For example, if you operate a carpet-cleaning business, you could explain the importance of treating spills immediately, then offer advice on how to treat them.
5. Be active online. Naturally, you want to be active on your own social media pages, but you should also be active on other sites. Visit sites where consumers are seeking advice, for example, to see if there are questions that you can answer. If warranted, post favorable reviews on the websites belonging to a vendor, your favorite restaurant, or a contractor who recently completed a project for your company. Keep things civil and professional. Avoid sniping at a competitor, hijacking a thread, or blatantly promoting your company.
6. Be active in your community. Volunteer to be a collection point for donations to a food drive, volunteer at a homeless shelter, or participate in a walk or run to raise money for a good cause. Donate one of your products for a door prize at a charitable event. If your budget allows, rent a booth at a local fair or trade show, provide the uniforms for a youth sports team, or host a fundraiser. Use these opportunities to network with other business owners as well as potential customers and suppliers.
7. Create your own videos for YouTube. Contrary to popular belief, many high-quality videos are produced with little more than a webcam or smartphone. Your subject will depend on your business. For example, if you make custom leather products, you could make a video that shows how to care for leather properly. If you are a roofer, you could film a video that shows what hail damage looks like, tells homeowners how to detect problems in an attic before leaks reach the interior of the home, or explains the different parts of a roofing system. Just make sure that the images and sound are clear before you upload.
8. If possible, buy some swag. Pens, keychains, magnets, and similar small items can be useful to many people, and they are a good way to keep your contact information close at hand. Give away these economical items to all customers who make a purchase, hand them out at trade shows, or use them in place of business cards. Coffee cups, shirts, and caps are also excellent, but they are more expensive, so you will probably want to be more conservative with them, perhaps reserving them for contest prizes or as freebies for orders over a certain level.
9. Embrace word-of-mouth advertising. Depending on your business, you could offer existing customers a gift certificate when someone they refer to your company makes a purchase from you, or you could simply ask them to post a testimonial on your website. Ask friends and relatives to talk about your company on their own social media sites or with their friends. If they are willing, you could provide them with an eye-catching bumper sticker or magnetic sign that they could use to spread the word wherever they go. Give them a supply of your business cards or swag that they can hand out to people who express interest in contacting you. However, whether you are asking customers or family members to help promote your business, be respectful. Do not push if they are hesitant, do not expect them to do the heavy lifting, and do not fail to express your appreciation.
Marketing your home-based business does not have to be expensive, but you need a strategy. You can find helpful information all over the internet that can guide you. Be creative, think outside the box, and spend the time necessary to devise a strategy that suits your budget, your goals, and your niche. Revisit your strategy frequently to determine whether your efforts are helping you grow your business. Never be afraid to revise your strategy if you think of a better way to promote your business.