9 Principles a Home Business Entrepreneur Should Know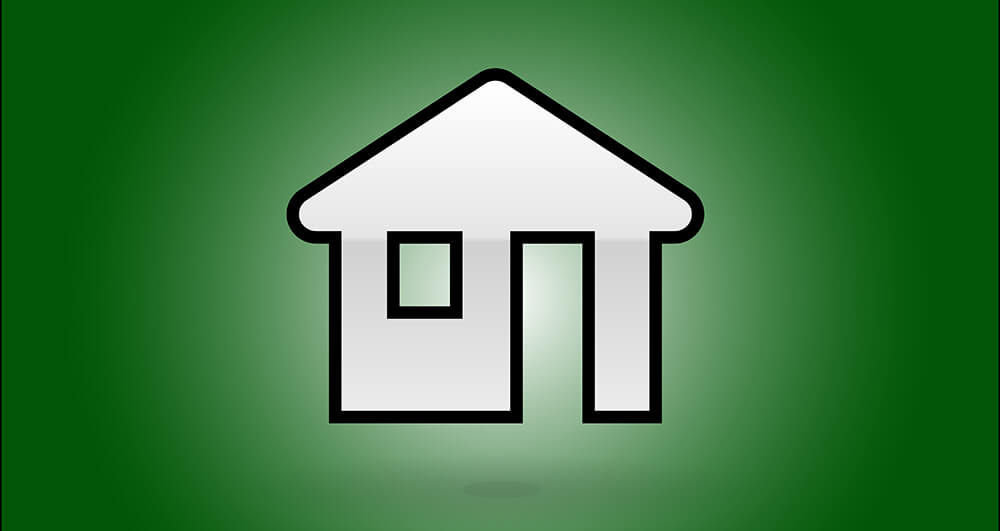 There are many reasons for launching a home-based business. Some people dream of founding a successful company that will endure for generations. Others are driven by an overwhelming desire to be in complete control of their work, their hours, and their productivity. For some people, a home business is an ideal way to do something better than others or provide solutions in an innovative manner. Whatever your reason for deciding to start your own home-based business, it is important for you to have a solid understanding of basic business principles. Whether you have already launched your home business or are still in the planning stage, your answers to the following questions can help you identify areas in which you may need to conduct additional research or secure additional training.
Are There Laws Preventing Me From Operating a Business From Home?
You may believe that running a home-based business is one of your inalienable rights. For the most part, that it true. However, if you live in an apartment, own a condo, pay dues to a homeowner association, or reside within the boundaries of a city or town, you may face obstacles. Local zoning laws, condo association rules, HOA covenants, and the rules of your apartment complex could forbid you from operating a business from your home or restrict the type of home business you can operate. Making sure of your legal situation is one of the first things you should do before you launch a home-based business.
Why Should I Conduct Periodic Physical Inventories When I Have a Computerized Perpetual Inventory?
It can be very convenient to use your computer to check the levels of your stock. However, computerized inventories rely on the accuracy of the data received. If an item is broken, becomes shopworn, or simply disappears, your perpetual inventory will be incorrect unless you make an adjusting entry. You could be faced with having to tell a customer that you cannot fill his order after assuring him that you will ship his items the same day. It is a good idea to conduct a physical count of your complete inventory at least once each year for tax purposes. Most companies also conduct physical cycle counts monthly or quarterly to inventory the products that sell rapidly or represent the greatest monetary investment.
Do You Understand Current Employment Laws?
If you hire even one employee, it is critical that you understand a few basic concepts. You need to familiarize yourself with the federal laws pertaining to cottage industries, exempt employees, overtime, child labor, breaks, and independent contractors. You will also need to know any laws in your state or city that contradict the federal laws, keeping in mind that whichever law benefits the worker the most is the one that you must obey. You will need to know what you may and may not deduct from an employee's pay, how to prepare and file payroll tax returns, and how to reimburse employees for expenses they incur on behalf of your business.
Is It Incorrect to Use My Home Address as My Business Address?
Using your home address as your business address is not a question of correct or incorrect. Instead, you should base your decision on your personal situation and desires. Do you want every customer or potential customer to know where you live? Do you believe that a different physical mailing address instead of the address for your apartment would enhance your professional image? Will you need to receive shipments from a variety of carriers? Are you planning to move within the next year or two? You might want to consider using an economical service to provide you with a virtual business address.
Do You Know How to Prepare a Budget?
Unless you have a background in accounting, you may perceive a budget as just another document that managers use to justify rejecting requests for expenditures. A budget is not intended to be a weapon or a trap. Budgets are merely roadmaps that help you take your business from one point to the next. Preparing a budget helps you project what you can realistically expect to receive in revenue so that you can use your profits in the best manner. Budgets also allow you to track expenditures and identify waste.
Have You Thoroughly Researched the Market?
Market research is a critical step that many entrepreneurs overlook. The first thing you must determine is whether there is a demand for the service or product you plan to offer, especially if you need to keep things local. For example, if you live in the suburbs, you would find more people who would be interested in hiring you to till their gardens than if you live in a rural area with farms covering hundreds of acres. The second thing you need to research is whether you have competitors who are charging less than you could for an identical product or service. However, you might have a unique selling point that the competition cannot match. Perhaps you can offer a lifetime warranty on a product, provide your services throughout your state instead of just one or two cities, or produce one-of-a-kind handcrafted items.
Do You Know the Best Business Structure?
There are several types of legal structures from which to choose, and each has its own advantages and drawbacks. The simplest structure is a sole proprietorship; you and the business are identical in the eyes of the law, so your credit and assets could be jeopardized if your business fails or loses a lawsuit. Other business structures include limited liability companies, partnerships, and corporations; depending on the rules in the states in which you do business, you will probably need a registered agent if you choose one of these structures, but these structures typically provide greater protection for your personal assets. Research the different types of business structures to choose the one that offers you the best combination of personal protection, taxation rates, paperwork burden, and cost.
Do You Understand Deductions for Household Expenses?
When you operate a home-based business, the Internal Revenue Service allows you to deduct certain expenses. In general, any expenses incurred and used solely for business purposes are deductible, but certain limits may apply. Things get a bit more complex when expenses must be split between your home and your home business. Typically, you must prorate the expense to determine how much can be deducted; prorating by square footage is the most common method. For example, suppose your home consists of 4,000 square feet, and your business takes up 1,000 square feet. You will only be able to deduct 25% of shared expenses, including heating and cooling costs or the cost of a new roof. There are many exceptions, however, so you will want to research the topic to find information that is specific to your business.
Have You Written Any Plans for Your Business?
Before you contact your first potential customer, you should have a formal business plan. A proper business plan helps guide you through every stage of starting, running, and growing your business. A business plan is essential if you plan to secure funding or entice investors. Many online sites, including the Small Business Administration, offer templates you can download to prepare your business plan. Since there is no universally defined format for a business plan, look at a variety of templates to choose the one that suits your needs the best. Your business plan will probably include a marketing plan. If not, you should also create a marketing plan and revise it annually, monthly, or quarterly. A marketing plan helps you identify your target customers, create a strategy to reach them, determine the best prices, and identify the key performance indicators to track.
Closing Thoughts
It has been said that virtually every individual has had an idea for a book, and it can also be said that most adults have considered starting a business at some point during their careers. Building a home-based business can be highly rewarding in ways that have nothing to do with money. To increase your chances of success, be sure to take the time to learn what you need to know about the business side of a home-based business.