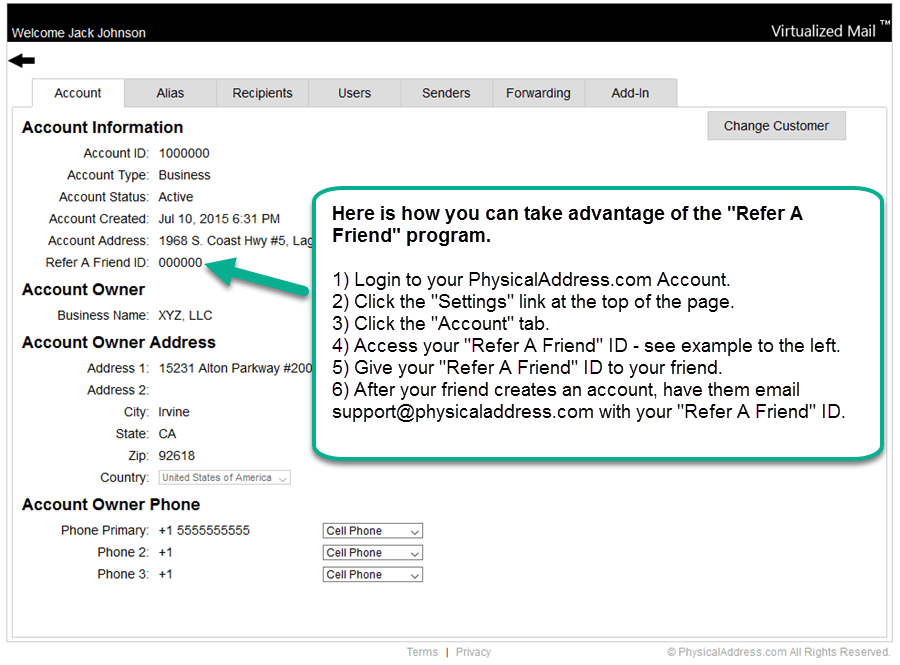 Refer a Friend Program Details:
Manually referring a friend:

If your friend has already signed up, you can call or email us their Account ID, Refer A Friend ID or their first and last name, and we can credit your account manually: support@physicaladdress.com or (844) 888-6364.
Requirements to get one free month:

Once your friend has been with us for 30 days and has a valid payment method, we will automatically credit your account 1 free month for both your plan and location fees.

No limit to refer a friend program:

There is no limit to the number of friends you can refer. Each friend you refer can qualify you to earn one free month.