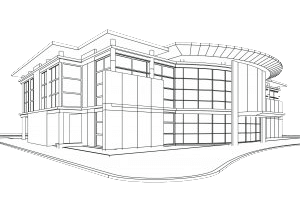 What is a Physical Address?
In the virtual mailbox and virtual business address industry, a physical address (also a real street address, a mailing address, or a virtual business address), is a physical mailing address that provides individuals and businesses a real street address for receiving mail and packages.
Many home-based businesses prefer to rent a physical address from a virtual business address service rather than use their home address for business purposes. The physical address provides the home-based business with privacy and a professional-looking address to place on business cards, marketing material, corporate documents, and their website.
PhysicalAddress.com is proud to be one of the few virtual mail and business address services that manages and operates all physical address locations. This means that each location/address is staffed with PhysicalAddress.com associates. So whether you sign up in California, Texas, New York, Florida, or Nevada, your mail is delivered to a PhysicalAddress.com location and processed onsite by PhysicalAddress.com associates. The mail handling is not outsourced to a third-party or mailed to another location and processed at a later date; this is standard practice in the industry. We also provide 7 days a week premium support and do not use third-parties to support our clients.
Seven Days a Week Phone Support: (844) 888-6364
Mon-Fri 6AM-7PM, Sat 8AM-3PM, Sun 10AM-2PM (Pacific Time)