What is a Physical Address?
A physical address is a real street address that can be used as a personal or business mailing address. A physical address does not have the same delivery restrictions as a PO Box. Unlike a PO Box, which can only receive unrestricted mail from USPS, a physical address can receive unrestricted mail and parcels from carriers, such as UPS, FedEx, DHL, and Amazon. Get Physical Address Pricing.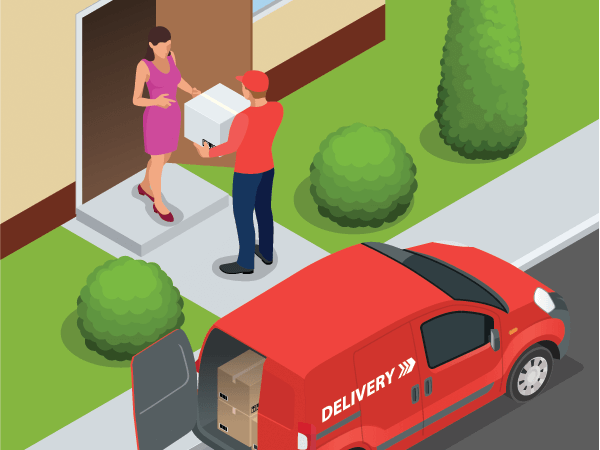 Why Choose PhysicalAddress.com
PhysicalAddress.com is proud to be one of the few virtual mail, virtual address, and virtual business address services that manages and operates all physical address locations. This means that each location/address is staffed with Physical Address associates. So whether you sign up in California, Texas, New York, Florida, Nevada, Georgia, or Idaho, your mail is delivered to a PhysicalAddress.com location and processed on-site by Physical Address associates. The mail handling and physical address are not outsourced to unpredictable third-party mail centers, and mail is not forwarded to another location and processed at a later date; these are standard practices in the industry. Third-party mail centers can lose their location lease and close down unexpectedly, causing clients to lose their business or personal mailing address. We also do not use PO Boxes as your address; we use a real physical address. We provide 7 days a week premium online and phone support and do not use third-parties to support our clients – another standard practice in the industry.
Can I use a Physical Address for my Business?
Many home-based businesses use a physical address rather than their home address for business purposes. The physical address provides the home-based business with privacy and a professional-looking address to place on business cards, marketing material, corporate documents, and their website. The physical address also removes the delivery restrictions associated with a PO Box.
Can I use a Physical Address as a Personal Mailing Address?
Yes, travelers, students, military personnel, or anyone who would like access to their postal mail via a computer or smartphone can leverage a Physical Address from PhysicalAddress.com. Frequent travelers can feel confident that they can view and manage their postal mail at any time from anywhere in the world.