Among all of the things that you need to look into for your business, using a mailbox forwarding service might not be one of them.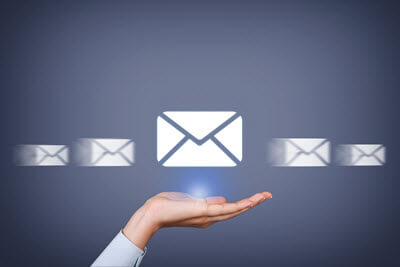 However, there are several reasons why you should take a long look at this significant benefit to your organization. For companies within and without the United States, mail forwarding provides your business opportunities for a more global reach while keeping your business dealings separate from your personal life. Here are just a few of the advantages that can be yours by using mail forwarding.
Project a More Professional Image
Image is everything for your business, and unfortunately for many, a P.O. box doesn't give off a very good one. With mail forwarding, however, you have a regular U.S. street address with your company name. This is particularly beneficial to companies outside the United States that are expanding their presence to the USA.
Enjoy More Privacy
Some people, both business owners and otherwise, are increasingly concerned with privacy. Nowadays, the internet is a treasure trove of personal information, and you may not want all of yours out there for everyone to see. A mail forwarding service allows you to have increased privacy. If you need or want to separate your private mail from correspondence related to your business, mail forwarding might fit the bill.
Always Have Access to Your Mail
With a mail forwarding service, you will always be able to check your mail and be constantly updated on the mail your organization is receiving. When you are only able to check your mail once per day and during the week, the mail can pile up quickly and become overwhelming. You might be receiving time sensitive materials that it will be important for you to have immediate access to anytime.
A mailbox forwarding service can be extremely beneficial to your business and your personal life, particularly when you need to keep the two separate. If you haven't thought about using business address mail forward service before, consider the above benefits for doing so.
PhysicalAddress.com is a cloud-based virtual mail and
virtual address
service.