Any and every up-and-coming business will, at some point, struggle with being taken seriously. As unfortunate as it is, some of this stigma simply comes from a lack of looking professional. There are certain expectations with a business, such as having a suite number rather than a post office box, or having a fax number available. A virtual office space can provide you many of the benefits of an actual physical office space, but for a fraction of the cost. The professional image that it can provide is often far more valuable than you may imagine.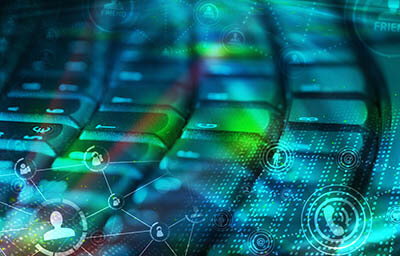 Mail
Mail is a fact of life. Businesses receive and send mail all the time, whether it's for promotional and marketing purposes, or due to correspondence with clients or other companies. Using your own address is never recommended and a post office box will often be seen as amateurish or at least less than ideal. Additionally, a post office box has to be physically checked periodically, and they don't provide any of the extra services that you'll receive with
With a virtual office, you can have online access to your mail, so you can check it from anywhere that has an Internet connection. That means that your mobility isn't limited. Today, telecommute work is more common than ever. Having a virtual office gives you the freedom to come and go as you please without being tethered to a particular physical address.
Calls
A business phone number is absolutely crucial.  Voice mail should also come standard and is expected by customers. If they can't even leave you a message, they'll likely just go somewhere else to do business. Some virtual offices also provide fax numbers and fax forwarding, so you can work and communicate with companies that rely on fax machines. Many businesses still use faxes regularly, as does the government, so it's a great option to have available.
With a virtual business address, you'll do much more than just appear more professional. You'll have many of the benefits that a business office location would give you, but without the hassle or expense. It's worth considering what a virtual office can do to jump start and bolster your company.